Ingram Micro Charges In To Sign Up CyberPower Energy Ranges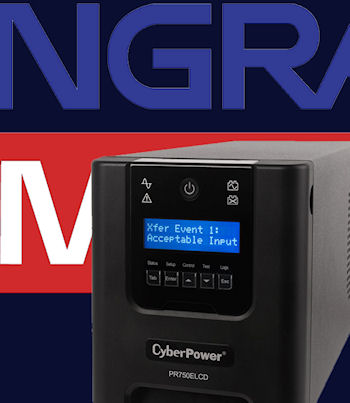 Power management systems vendor inks partnership deal with UK distributor
Ingram Micro has added CyberPower to its roster of vendors. The sign-up specialises in uninterruptible power supplies (UPS), power distribution unit (PDU) surge protectors, and USB mobile chargers.
CyberPower seeks to increase its presence in the UK and has chosen the distributor to set up a UK channel to grow its business here. The firm's UPS systems have patented technology that cuts power consumption by 75 percent and minimises heat generation.
Powerful innovation
Jon Bunyard, director of the advanced solutions division at Ingram, said: "Ingram Micro is pleased to open doors into the UK for vendors looking to expand into foreign markets and we are pleased to introduce CyberPower's product range to our broad customer base."
"We are keen to partner with vendors sych as CyberPower, who are actively developing increasingly energy-efficient and cost-saving products and welcome the opportunity to bring their innovations to market."
Kiran Patel, head of UK sales at CyberPower Systems Europe, said: "Our partnership with Ingram Micro will open new market opportunities for CyberPower and we are pleased to offer our complete product range in the UK.
"Ingram Micro's knowledge, experience and strong local presence combined with our products will guarantee a complete and competitive service for our joint customers. We are delighted to have secured this exclusive relationship and look forward to the benefits of working alongside such a competent and strong partner."