Promise And Quanta Get Hammer Time For Storage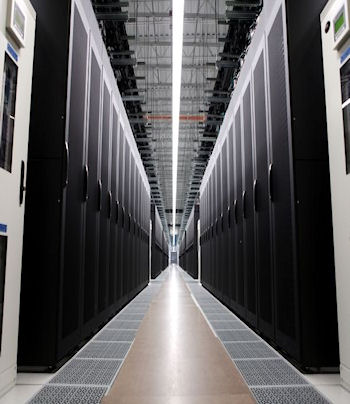 Storage distie adds two vendors to further its aim to be top in the verticals market
Promise and Quanta have been added to storage distributor Hammer's portfolio.
The Basingstoke company has signed up to distribute Quanta's server, storage and switching wares on a white-label basis, and made a deal with Promise to add its high-performance Raid storage equipment.
Centre stage
Quanta provides servers for customers, such as Facebook and other cloud computing organisations around the world. The addition of Quanta to Hammer's portfolio will further enhance the distributor's existing capabilities and offerings to partners in the data centre and cloud computing market.
Mike Yang, general manager of Quanta QCT, said: "Hammer provides tailored solutions across many verticals, with an extensive onsite services and support network. These capabilities are important to Quanta's cloud data centre customers, who demand that our high-performance and ruthlessly efficient hardware be delivered with a complete set of consulting and support services before, during and after the sale."
The Europe-wide  partnership with Promise allows Hammer access to the whole of Promise's storage range including the VTrak Series for the data centre and media and entertainment markets, and the Vess Series for IT and video surveillance environments.
Gerard Marlow, general manager for business development at Hammer, said, "We look forward to working closely with Promise to deliver their products to our reseller base, and to engage with them in achieving a mutually productive and beneficial partnership. [Promise's] focus on redefining storage possibilities reflects Hammer's ethos of addressing ever-changing business needs unfulfilled by traditional storage offerings, and we look forward to continuing our strong focus on supplying specific products to vertical markets with this partnership," he said.
John van den Elzen, managing director of Promise Technology EMEA, said, "Promise specialises in developing dynamic storage solutions for vertical markets and Hammer's dedication to storage and value-add approach fits perfectly with our aim to further conquer the vertical markets in Europe. By partnering with a specialist storage distributor like Hammer, Promise can further build on its double-digit growth in Europe and accelerate the execution of our strategy to become the number one provider of storage solutions for vertical markets."
Read also :