Sophos Ups UTM Mobile Endpoint Protection As Quadsys Turns Golden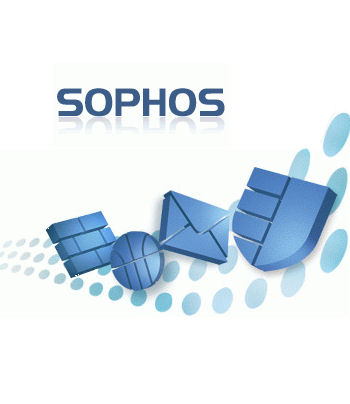 Security is about adding more functions with less fuss, claimed Sophos CEO
Security vendor Sophos has added a web endpoint feature to its unified threat management (UTM) offering in a bid to simplify and speed up security checks on all networks used by SMEs.
At the company's channel partner meeting in Athens this week, Sophos CEO Kris Hagerman maintained that good security practice is all about simplicity, but the increasing complexity of mobile networking and the cloud have made that a difficult discipline to practice. "We've worked hard to make it look easy," he said. "All the complexity has been engineered into a simple appliance."
Keep IT Simple
Web endpoint functions will allow Sophos resellers to create security layers that communicate with each other and mesh together to form a more comprehensive barrier to viruses, phishers, hackers and denial of service attackers, Hagerman explained.
This is enterprise-level security integrated into a mid-market box, said Hagerman. Mobile users will get web protection and administrators can achieve full control for devices roaming outside the corporate network. Policies can be updated and reporting data accessed in near real-time for every protected endpoint, he said.
The web protection defaults will be determined by updates from SophosLabs, the vendor's global network of threat intelligence centres. Sophos recently announced that 250,000 new offensive pieces of code are discovered by its lab every day and that 30,000 company web sites are infected every 24 hours. Of these, 24,000 belong to small-to-medium-sized businesses – the target market for Sophos.
"If you were to watch porn online every day for the rest of your life, you would be statistically safer than if you ran an unprotected SME online," said Sophos director of technology James Lyne.
The new features, now hidden under the covers of the company's Red UTM box, include extended wireless coverage (as wireless fraud is one the rise), faster VPNs, and wireless bridging and repeating support. The bottom line, said Sophos, is that security can extend further, is better load balanced, and provides a failover if traffic levels on IPsec VPN tunnels build up.
Some of the conference attendees seemed impressed by Sophos's attempts to simplify the security issues for the mid market. "They've got the product set right. It's a lot simpler to install and manage than any of the other vendors' products we've handled," said Justin Huckfield, MD of Coventry-based security service provider Nexus:GS.
"The account managers are all pretty good. They're quite young and enthusiastic, and they seem to actually understand our business," said another Sussex-based security VAR.
Gold award
Meanwhile, IT security supplier Quadsys has become the first UK company to win Sophos Gold Solution Partner status. It means it can offer the vendor's entire range of security products as well as consultancy, design, installation and support services.
Oxfordshire-based Quadsys offers IT security and infrastructure services.
Quadsys MD Paul Cox said the firm had grown substantially recently and the award was a reflection of the commitment and support it got from Sophos. "Their Partner Programme encourages enthusiastic partners to achieve the accreditation needed at the highest level," said Cox.
According to IDC, the combined hardware and software market for infrastructure services to SMEs is worth $60 billion (£40bn).
Read also :