Ingenia Seeks Channel Wisdom For Laser Authentication Invention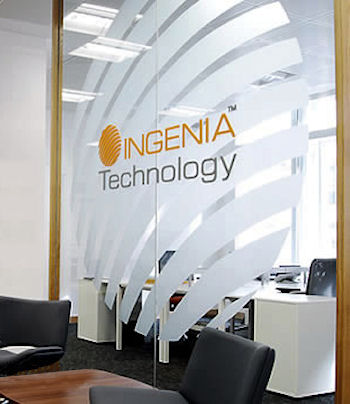 Seen as a new weapon in the war on counterfeiters, LSA is 100x more accurate than fingerprint scans
Channel veteran Freddie Jones has been headhunted as managing director for new security startup Ingenia. The company has invented a new way to use lasers for authentication that is 100 times more detailed and accurate than fingerprinting technology.
Cambridge-based Ingenia uses its Laser Surface Authentication (LSA) technology to examine the microscopic pattern that all materials exhibit. It directs light on the subject and measures the patterns of reflection. It can be used to identify any material, Ingenia claimed, and can scan 10 metres of any surface per second.
With a footprint of 8 x 3.5 inches, the scanners can be easily secreted, making it suitable for a variety of roles in security and counterfeit detection.
Counterfeit catcher
Jones, who ran distributors Azlan and CMS Peripherals, as well as specialist security distributor Norbane, was appointed as MD to create a channel for this materials authentication technology. Jones describes it as a relatively simple but brilliant idea, said Jones, and could be incorporated into the security portfolios of many security providers.
"Security is a multi-layered service and this product gives VARs and service providers a whole new way of protecting their clients," said Jones. "There is plenty of scope for adding value, through everything from integrating with other layers of security, such as 2D bar-coding, on to creating new ways to apply the technology."
Jones said the company is at its early stages of setting up a channel, with no distributors appointed as yet. The applications for this technology have not yet been fully exploited and there is huge scope for VARs with imagination who can find new ways to apply the invention.
"We are looking for new territories to explore, new vertical markets to service and new ways to use the technology," said Jones. "Any VARs who can bring their technical skills and creativity to bear on this would be welcomed."
The system was invented by Prof Russell Cowburn, a specialist in nanotechnology now lecturing at Cambridge University as a professor of physics. It was developed by researchers from Durham, Cambridge and Imperial College universities.
"This could be a great product to sell into industries that are blighted by counterfeiting," said Jones.
Read also :