Three More G-Cloud Providers Announced As Competition Hots Up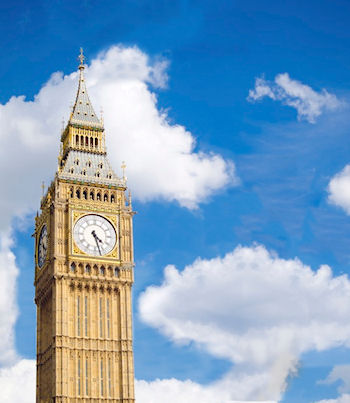 Advanced 365, Shaping Cloud and MedeAnalytics offerings go on display in the G-Cloud store
Three more cloud providers have been enlisted in the government's G-Cloud accreditation scheme in a bid to make the market for IT services more competitive.
MedeAnalytics, Shaping Cloud and Advanced 365 have been confirmed as accredited suppliers to the government initiative, lengthening the growing list of approved providers.
What's in Store
MedeAnalytics has been recognised by the Cabinet Office for its suite of online performance tools that promise to give commissioners instant insight into local health economies.
Shaping Cloud is an authority on Microsoft's Office 365 following its award of Impact Level 2 accreditation earlier this year and is now listed in the G-Cloud Store. The Manchester-based national cloud consultancy promises to guide public sector bosses to make less disastrous decisions over the planning, migration and delivery of cloud-based office productivity software.
London's IT managed services and cloud provider Advanced 365 offers infrastructure as a service (IaaS) and a range of specialist cloud services through the online CloudStore.
As an accredited supplier MedeAnalytics could save the NHS money by introducing each regional authority to web-based applications like Clinical Commissioner and FT Navigator, said Paul Fitzsimmons, managing director of MedeAnalytics.
"Clinical commissioning groups and support units can use our online performance tools to get information from across the local health economy," he said.
This will help to rationalise costs much more efficiently. The hosted informatics systems can be set up quickly and will give more power to clinicians and front line staff, who are better placed to benefit patients and taxpayers, according to Fitzsimmons.
Shaping Cloud anticipates saving time and money for over 30,000 public sector organisations, according to managing director Carlos Oliveira. He believes that now is the right time and said he was encouraged by the cabinet statements on using more SMEs on public sector cloud projects.
"We are hopeful that more government projects will be spread throughout the UK and really boost the SME services market outside of the South East," Oliveria stated.
Neil Cross, managing director of Advanced 365, is delighted its IaaS and range of specialist cloud services are available on the G-Cloud III's online CloudStore.  "Advanced is proud to have been selected to be able to offer its services on the latest G-Cloud iii," he said. "The new framework allows us to extend our cloud offerings to public sector organisations, and enables them to procure IT services without a lengthy tendering process, which will importantly allow them to become more efficient."
Francis Maude, Minister for the Cabinet Office, said, "G-Cloud brings a step-change in the way government buys IT. It's quicker, cheaper and more competitive."
Read also :