Ultima Business Solutions Rolls Out Virtual Desktops To Scania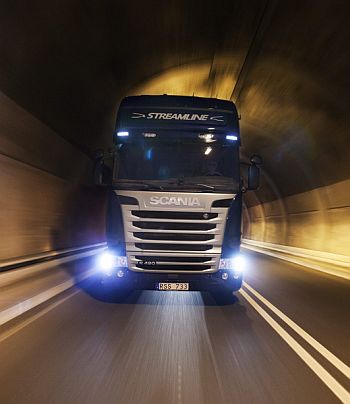 Truck firm and dealers have aging infrastructure replaced with fully-managed desktops
Ultima Business Solutions has implemented a new virtualised desktop infrastructure for truck manufacturer Scania.
Scania (GB) and its network of dealers in the UK have adopted the AppSense User Virtualization Platform (UVP) as part of an infrastructure refresh to their UK dealer system, to increase performance management, provide a consistent end-user experience for its 1,200 UK based users and extend the value of their existing Citrix XenApp infrastructure.
Wide load
Scania's existing infrastructure was aging and in need of replacement and it was looking for a fully-managed desktop infrastructure to cover both its own requirements and those of its franchised dealers across the UK.   Ultima Business Solutions, together with AppSense, were selected to refresh the entire infrastructure as the company wanted to improve user experience with an efficient, consistent environment.
The truck maker also wanted to increase performance and control of the company's Citrix and Microsoft-based IT infrastructure. It will integrate Scania's Citrix and Microsoft environments to create personalised workspaces for its employees, regardless of location or device.
The AppSense UVP will also allow Scania's IT team to maintain greater control over key computing resources such as CPU, memory, licencing, and storage. This, said Ultima, would result in a "consistent, high-quality user experience that also reduces infrastructure costs by maximising the number of users per server".
John Armstrong, project manager at Ultima, said that AppSense has been "crucial in allowing Ultima's consultants to develop a solution which has cut log in times to less than half, as well as dynamically optimising applications to provide a swift and reliable user experience".
Scania's IT director Derek Brooks said Ultima had been selected to provide a new Citrix farm for its dealer network.
"One of the key deliverables of the solution was to cut down on user login time.  By using technologies such as AppSense, we have seen a dramatic reduction in login times for the users of the system along with improved ease of user administration," he said. "The feedback from our users is the key to the success of the system and we have had users requesting access to the new system while in the pilot phase due to the performance increase we can now provide."
Read also :