Fusion Moves To Volta DC In A Bid To Get Closer To The City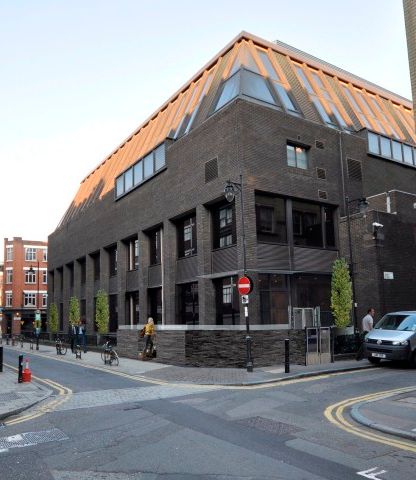 New home ideally placed for banks, financial shops, schools and a short hop to the Internet super highway
Managed service provider Fusion Media Networks is to move into a new home in Volta's Great Sutton Street data centre near London's Silicon Roundabout in a bid to minimise the latency of any hosting services for financial services clients based in London's Square Mile.
Fusion claimed Volta's site  – an ex BT exchange – is one of Central London's most connected and resilient facilities and well-positioned for the nearby telecoms, financial services, media and technology industries concentrated in the West End and City of London. Now, it claims, data is just a short hop from a major junction on the Internet superhighway, so terabytes of information can be driven to the city and back with savings of vital milliseconds.
Carriers bagged
With a 33kV diverse power supply and range of carriers with their own fibre connectivity, the data centre has completed a multi-million pound refit. Volta's commercial director Julian King said there was an ever expanding number of carriers on site.
Network and security specialist Fusion has aggregated the services of carriers to create an Ethernet infrastructure and ranks amongst the UK's top five providers of network connectivity, nationally and across Europe. With its new capacity Fusion announced that it has now launched a range of virtual data centre services.
"We invested in the latest technology to ensure our network infrastructure delivers market-leading performance," said Lee Norvall, CTO at Fusion. "We are confident that Volta's Great Sutton Street data centre will meet our demanding requirements for high speed connectivity and ultra-low latency."
Read also :