Cloud Distribution Adds Lacoon To Security Vendor Portfolio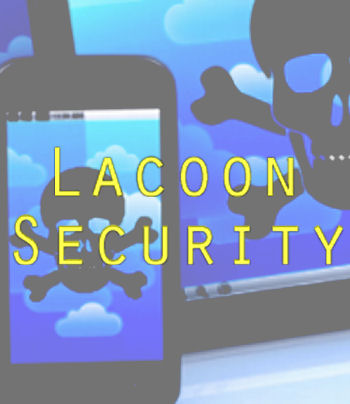 No bring your own disease problems if Lacoon's claims of mobile malware protection prove to be right
Cloud Distribution has signed an agreement to push Lacoon Security's enterprise mobility and bring your own device systems.
Cloud Distribution sees Lacoon's zero-day malware mitigation for mobile devices as an apposite tool in the struggle to maintain order in a distributed and disparate environment, said Adam Davison, director at Cloud Distribution.
Mal-wherever
Enterprise mobility is currently a top priority for many organisations, according to Check Point, and a recent global survey of chief information officers (CIOs) by Gartner predicts that 38 percent of companies will stop providing devices to workers by 2017.
Cloud Distribution claims its enterprise mobility portfolio covers the full mobility continuum. It now offers Enterasys Networks, Lacoon Security, Maas360, Meraki and Watchful, all of which are cloud based and easy to deploy, he claimed.
"Resellers can have a sensible and relevant conversation with their end-users about the challenges of managing an increasingly mobile workforce," said Davison. "Cyber security breaches cost British business billions of pounds, so securing the network against attacks is the number one priority."
Lacoon specialises in protecting devices against advanced mobile malware. Its products are aimed at enterprises, governments, and mobile operators and it claims to offer a cross-platform mobile protection environment against targeted attacks, by using both on-device and network behaviour analyses to detect and eliminate such threats.
"We have done the research and undertaken due diligence to build a bundle of technologies that can be sold as an end-to-end solution," said Davison. "Our Enterprise Mobility stack delivers a comprehensive solution for resellers to help their customers address every step of the security mobility continuum."