Network Rail Shunts Out Suppliers To Streamline Procurement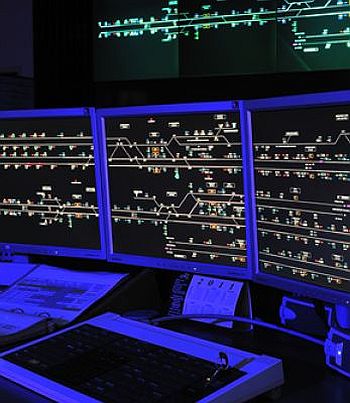 The company's reworked framework cuts the supplier list down to five organisations
Network Rail has streamlined its IT procurement process cutting down its tally of suppliers to just five companies.
The organisation, which runs Britain's railway system, has put into place new framework agreements with large outsourcing providers, namely Accenture, BAE Systems Detica, CSC, Cognizant and TCS.
Delayed services
Previously, 16 companies were invited to tender for the organisation's IT requirements, leading to long delays implementing new services and a horde of different systems being in use.
The five-company framework will enable Network Rail to reach its aim of "simplifying its computing relationships". The suppliers will help provide systems integration and other broad technology services to the company. The new structure is designed to allow vendors to take more ownership when designing, building, and implementing IT systems.
"We run one of the busiest railway networks in the world and rely heavily on IT to keep everything moving. By creating this framework, we will be able to scale our resources to meet demand more flexibly, while retaining our vital assurance role. In this way, we can improve our efficiency while continuing to allow 24,000 trains a day across the rail network," said Susan Cooklin, CIO of Network Rail.
The five suppliers for the framework agreement were selected following a competition, which was run in accordance with the standard Official Journal of the European Union (OJEU) procurement process. Financial details of the deal were not disclosed but sources have said the deal is worth over £350 million.
David Wilkinson, an executive in Accenture's UK and Ireland Transportation Practice, said, "Technology will play an increasingly vital role in improving a rail network that every year provides 1.3 billion journeys and carries 100 million tonnes of freight. We are pleased to have been selected by Network Rail to help develop their technology to support a range of business improvement programmes."
Rohit Gupta, head of Cognizant's Manufacturing, Energy and Transportation Practice in the UK, said, "Cognizant is excited to partner with Network Rail and provide leadership to this extensive programme over the next four years. Over the next 30 years, passenger demand for rail will more than double, and freight demand is expected to go up by 140 percent. To meet this ever-growing need, we will closely collaborate with Network Rail and ensure that its IT systems are future-ready."
Read also :