Smiling Through Hard Times, First Demo Europe Saw A Talent Parade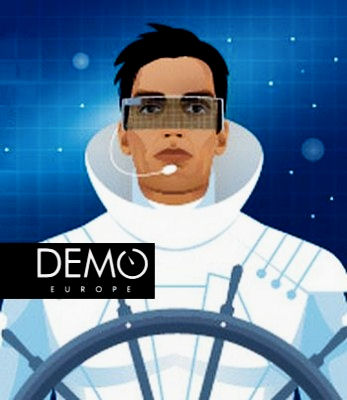 Looking for the edge that will bring hard won investment, European start-ups battled for attention
It's a great time to be a venture capitalist (VC) in Europe, according to Hendrik Brandis, co-founder and managing partner of German VC firm Earlybird.
Speaking at the first ever Demo Europe event, held at the Digital October conference centre in Moscow, he said the European scene is improving but the demand for funding still outstrips supply. This makes it ideal, evidently, for investors because the number of start-ups looking for funding means VCs are spoilt for choice.
No IP, no VC
It was a brave thing to say to a hall filled primarily with cash-hungry start-ups. And he emphasised his joy at being a VC in a straitened market several times.
The polite audience let him escape with his life, to appear in the following VC panel discussion which gave broader scope to the subject.
This had a more moderate tone and presented a balanced view of the investment environment. Panel contributor Ali Karabey (pictured, left), managing director of 212, a Turkish investment firm, pointed out the problem with funding is that it is not spread equally across the start-up scene.
"Seven companies we helped start have come back to us looking for second round funding because they couldn't find anyone else – and third round funding is even harder to find," he said.
To be fair on Brandis (pictured, right), from his perspective the skill of choosing the right companies to back is what puts the "fun" into funding. But there is a dark side because the choice is often made on safe bets, and on companies that have sufficiently valuable intellectual property (IP) to make it possible to salvage a large part of the funding in IP asset-stripping.
Perhaps the slogan for the session should have been: "No IP, no VC".
Karabey said that entrepreneurs should learn how to push themselves forward with the vigour displayed by US start-ups. "They should not be talking about local markets but global ones in the connected world. They have to learn to show the fire in their eyes, their passion and motivation, and not just a good technical idea."
Into the fire
Against this background, the Dragons' Den nature of the Demo event saw hopeful start-ups pitching for attention. Drawn from across Europe and the Middle East, a parade of hopeful entrepreneurs laid out their wares before a judging panel.
Though every pitcher told a story to the best of their ability, the methods varied from sharp professionalism, through casual, to downright sloppy. To attract attention, we were treated to free balloons, street dancing troupes and, in one of the less penetrable presentations, a milking cluster – nothing to do with high performance computing but everything to do with cows and milking parlours.
Presentations were separated into groupings covering travel, cloud, personal productivity, mobile, and music. Finally, there was a miscellaneous section – which is where the milking cluster (and, fortunately, not the cow) came in.