Nimans Turns Channel On To YouTube And A Moroccan Break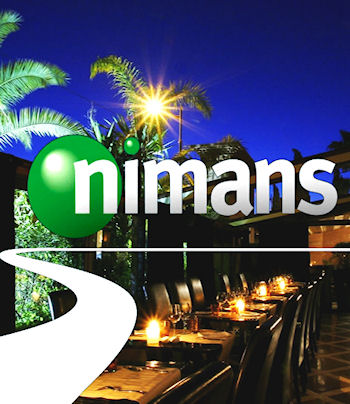 Distie launches TV service and plans to put top resellers on the plane to Marrakech
Communications distributor Nimans is wooing its resellers with helpful videos and a chance to relax in the autumn North African sun.
The distie has launched a YouTube channel, dubbed Nimans TV, featuring training videos and information to help its partners learn about the latest trends and product developments. It has also announced it will send 10 top-selling Unified Communications (UC) systems resellers to Morocco for a luxurious holiday.
In the picture
On the subject of using video, Nimans' head of system sales Paul Burn said the company is keen to develop new ways to communicate with resellers.
"Nimans has embraced the social media revolution with popular Facebook, Twitter and LinkedIn feeds, and Nimans TV is the next logical step," he said.
Some of the latest video productions include installation guides for the iQ PBX platform, "How To" guides from Plantronics, and a NEC healthcare case study. The Nimans corporate video can also be viewed as part of an ever-growing video library.
"It's a very convenient and intuitive way for resellers to access key product information to boost their knowledge. We want to make things as easy as possible for them to problem solve or just find out what's happening in the market. More and more are using the service as further mini films are added on a regular basis," Burn explained.
Take me to the casbah
The distie is also offering 10 resellers the chance to win a holiday in Morocco as part of a sales incentive in conjunction with Siemens Enterprise Communications.
The trip includes accommodation in a luxury hotel and spa in October. The lucky winners will also experience fine dining, 4×4 Landcruiser trip to the Atlas Mountains with a heart-stopping zipline experience, and a day riding quad bikes and camels over the dunes.
The highest sales performers, based on orders placed by mid-September, will feature on a monthly leader board. Resellers will be able to monitor their progress and try to boost their placings in the Nimans league table.
Burn said the competition provides a tremendous incentive for resellers to drive sales of OpenScape Business – an 'all-in-one' comms solution for SMBs that combines features of Siemens HiPath 3000 and OpenScape Office, "providing cost-effective UC migration".
"This promotion is a great way for them to spice up their sales and make a flying start with such an innovative and powerful comms platform," said Burn.
Read also :