Exclusive London Seminar On The Mobile Enterprise Eco-System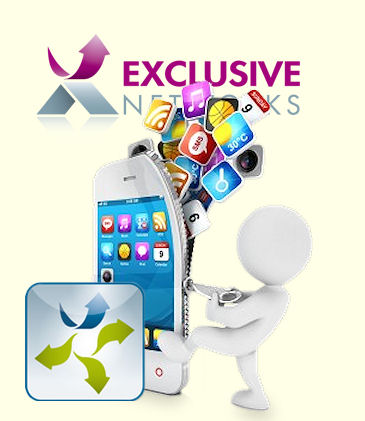 Exclusive Networks offers resellers a bit of MEE time to unzip BYOD issues
The mobile BYOD world has become an obsession for many firms and Exclusive Networks Group has a seminar planned for later this month to give an overview of the market to resellers.
The Mobile Enterprise Eco-System (MEE) event promises to give practical help and insight into how to take advantage of the opportunities presented. It will take place at the Kensington Roof Gardens in London on 26 June.
Consuming interest
To kick off the event, an introduction will be given by Adrian Drury, practice leader for Ovum's IT Consumerisation division, to give resellers an overview of the prevailing enterprise market challenges. Ovum's research team specialises in the impact of IT consumerisation, the engagement model for employees and customers, and the opportunity for industry value chain re-engineering.
As a background to his presentation, Drury said, "Part of the solution means providing employees with a good, secure enterprise network experience integrated with device and application management. BYOD is not going away and we are at the tip of the iceberg for enterprise mobility, and there are certainly some interesting opportunities for resellers to help enterprises solve this burning issue."
Resellers will also have the chance to have one-to-one Speed Networking sessions with five vendors of their choice. Current vendors on site will be: Aerohive Networks, Aruba Networks, F5, FireEye, Fortinet, Imperva, Infoblox, Ixia Anue, LogRhythm, MobileIron, Palo Alto Network, and Safenet.
"Solving the issue of enterprise mobility offers a huge opportunity to resellers," explained Barrie Desmond, director of marketing and global accounts for Exclusive Networks. "We surveyed visitors at Infosec to measure their preparedness for the onslaught of consumerised IT. An astonishing 53percent had either serious deficiencies or were at risk of failure with multiple areas of improvement needed.
"This figure isn't just worrying, it illustrates how pressing the issue is, and how well-timed the MEE campaign is. The time is right for value added resellers to step in to offer their customers a coherent solution to the problem."
Places at the Mobile Enterprise Eco-System event are limited.
Read also :