New Management Team Takes Over The Helm At Voyager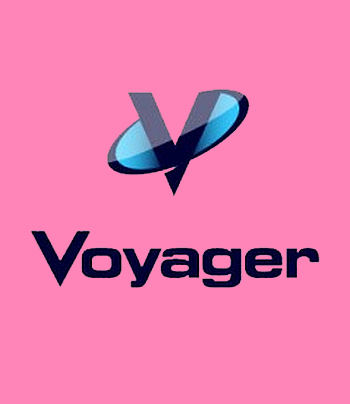 It was lost in space and time but Voyager is steering its way back
Managed services specialist Voyager Networks has marked its 20th anniversary by appointing a new management team in a bid to restore the company's reputation.
Once listed on the Sunday Times Fastrack 100, it scaled the heights when it won the coveted Network Reseller of the Year award. But recently results for the Coventry-based networking specialist have told a story of declining trade and operating losses.
The installation of the management team comprising Dave Landreth, Derek Hallam and Sean Huggett will reverse those losses and put the company back on course, said Voyager.
Voyager enterprise
Huggett will bring his experience of running Adtech Global UK and Telindus UK to be the new managing director of Voyager. Landreth, another veteran of Adtech and Telindus, is the new services director. Derek Hallam, best known for his work at Comtact and Alternative Networks, will be the new business development manager.
Launched in 1993 with £6,000 of working capital Voyager gained such a reputation as a networking specialist it made the Sunday Times Fast Track index for three consecutive years. As a partner of ShoreTel, Check Point, Blue Coat and Cisco, it achieved rapid growth and was sold in 2000 to American telecoms giant, RSL Communications. Since then, Voyager has struggled to maintain its early successes, and revenues plummeted.
Two of the original owners Jonny Shaw and Nigel Williams become co-chairmen, investing more than £1 million in additional funding as working capital, to support the new management team. The board now feels confident Voyger's new leadership can take over the controls and steer the company off the rocks.
Williams said he was confident in a return on his investment. "For two decades we demonstrated our expertise in unified comms, network infrastructure and IT security," he said, "We have clients today who have been with us for many years and we're looking forward to taking them with us into this new phase for Voyager."
New MD Huggett is to oversee a restructuring exercise, a move to new premises, and a refocusing of services.
"It can't be denied that Voyager has faced some significant challenges over the last couple of years," he said, "but we have the knowledge, talent and vision to not only restore faith in the company but also regain its market share."
The changes have seen a promising start with Voyager reporting it had won bids to upgrade the core network for an international financial services business and that it is managing a unified comms roll-out for a global oilfield products provider.