Emulex Launches Partner Programme To Bring The Best Out Of Endace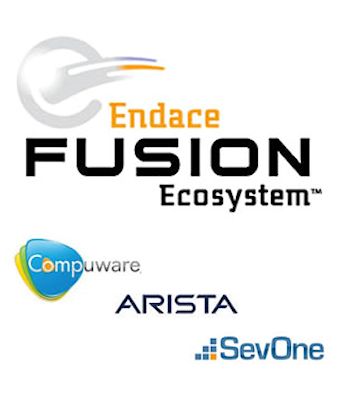 New programme will help resellers to realise the full potential of the new tools at their disposal
Network connectivity vendor Emulex has launched a channel scheme to help its resellers get the most out of its latest acquisition Endace, which it bought in April this year and has been working on integrating the product lines.
The programme gives partners the tools and support they will need to do justice to the full range of Endace's offering, Emulex claims. Ultimately, resellers should be able to help customers exploit all the possibilities of its new network, security and performance monitoring tools, according to Mike Riley, Endace's senior VP and general manager. Pioneers of the programme include Compuware, SevOne and Velocimetrics.
Sniffing around
"We created the Endace Fusion Ecosystem programme so EndaceProbe Intelligent Network Recorder (INR) customers can extract more value from their investments with their current management and monitoring tools," said Riley.
This programme is only the first step of many in integrating the Emulex line of Endace products with complementary partner solutions, he promised. "This simplifies workflow to network and security operations specialists and makes problem resolution quicker," he said.
Three aspects of the network recording ecosystem will be addressed: Fusion Connectors, The Endace Application Dock, and Fusion Alliances.
Steve Tack, VP of product management for Compuware's Application Performance Management (APM) Business Unit, agreed the newly integrated systems resolve network and application problems quicker.
"Endace's high-speed, lossless data acquisition architecture automates the collection, retrieval and display of trace file-level data in the highest speed networking environments," he said. "We look forward to releasing a Compuware Fusion Connector later this year."
Preventing network performance degradation can save millions of dollars, said another early adopter partner: Casey Murray, VP of global strategic alliances at SevOne.
"We look forward to resolving problems quicker and cutting the risk of unplanned network downtime," he said.
In other news, Emulex announced that its LightPulse LPe16000B  16G fibre-channel host bus adaptors (HBAs) have been certified for Infortrend's 16GFC EonStor DS G7i Raid storage systems. The compatibility test will reassure Infortrend's storage users they can expect the full high-performance, end-to-end 16GFC Storage Area Network (SAN) experience, said Shaun Walsh, SVP of marketing and corporate development at Emulex.
"Today's SANs are under pressure to keep pace with data growth, virtual machine density and application performance requirements," said Walsh. "We're stretching the bounds of possibility for today's bandwidth-intensive data centres."