AppRiver Updates UK Partner Deal To Boost Reseller Margins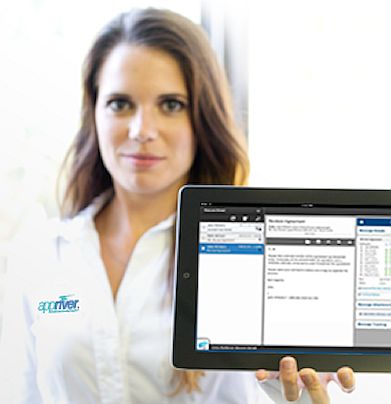 Promises quality channel support and benefits from economies of scale
Cloud-based web and email security vendor AppRiver has kicked off an upgraded partner programme with the aim of offering better support and margins.
The programme combines the vendor's service offering with customer service available 24 hours a day, seven days a week. This means sales partners can offer a range of security services that require minimal end-user support with the advantage of an ongoing revenue stream.
High margin
AppRiver has said that with 45,000 corporate customers and eight million mailboxes it is able to offer economies of scale.
"[This is] why  we are able to marry high levels of margin with equally generous levels of reseller plus end user support," said Ross Baker, EMEA channel director of AppRiver. "SME sales are about healthy margins, but that doesn't mean you need to sacrifice reseller and end client support levels in the process. AppRiver believes that the SME segment of the market – for which our security solutions were specifically developed – is largely untapped in terms of service and profitability."
Baker added that the company's offerings of secure email and web services tap the power of the cloud and explained this makes for economies of scale that few SMEs currently have with their current security offferings.
"By harnessing the flexibility and cost-effectiveness of the cloud, AppRiver is able to offer its sales partners with a range of best-in-class services that are affordable for businesses of all sizes," he said. "Put simply, this translates to sales and support staff who have the time to listen to what sales partners – and their clients – are looking for, and recognising the value of the close relationships that resellers have forged with their clients."
Baker added that the company's automated approach to security meant that UK staff can offer resellers the kind of support only enterprise partners have enjoyed to date.
"True partner care, with global support staff that speak English as their primary language and healthy margins for the SME reseller have arrived at last," he said.
Read also :