Exponential-e Re-Opens Academy To Create Super Sales Stars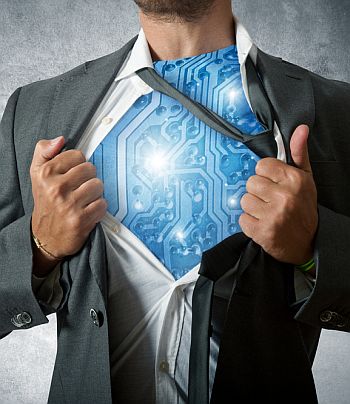 Up to 10 hopeful jobseekers are expected to graduate from the sixth annual training programme
East London technology provider Exponential-e has launched its sixth annual recruitment programme aimed at creating 10 new sales trainees over the next few months. The Academy programme will train young people in cutting-edge technology, such as the cloud.
Following a robust examination process, all successful applicants will be invited to participate in an assessment day at Exponential-e's Aldgate offices this July. The top 10 candidates will then embark on an eight-week training programme carried out by external sales experts and internal account managers, many of whom are Academy graduates.
View to a skill
The successful applicants' skills will be tested throughout with assessments and competitions to ensure they are trained to the high standards and expert knowledge required to sell leading ICT, cloud and network services to some of the largest businesses in the UK.
"In tough economic times, Exponential-e's strength in the market means it's able to invest in young people and provide some of the UK's brightest minds with the opportunity to truly kickstart their career," said Lee Wade, chief executive of Exponential-e. "No matter what their background or current skill set, this year's Academy recruits will be involved at the heart of London's booming technology industry."
Academy graduate, and current direct sales manager at Exponential-e, Simon Jones added, "Coming through the Exponential-e Academy was the defining moment in my career to date. The education, experience and mentoring I received enabled me to develop not only personally, but professionally too. Also, it's not in every job that you're involved first hand with the delivery and development of business critical services such as cloud services and something as groundbreaking as a 100Gbit Ethernet carrier-class network."
Potential applicants can find out more about the scheme at the company's website. Successful applicants will be announced in mid-July and the programme will commence mid-August.
Read also :