Vasco Appoints Micro-P Security To Train UK Channel On Authentication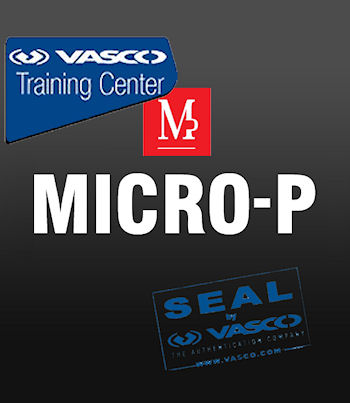 Micro-P has joined Vasco's inner circle to certify UK engineers and help decide future developments
Vasco Data Security has appointed distributor Micro-P Security as its training base in the UK, awarding it the qualification as a Vasco Authorised Training Centre (VATC)).
Trainers can now instruct partners and customers on Vasco's authentication products, Digipass and Identikey, and the Micro-P has been admitted to the inner circle of the Belgian vendor's Security Experts Academy & e-Learning (Seal) community. Vasco's Seals are a worldwide order of security professionals who meet to discuss emerging IT security trends and online attacks.
Seals of approval
The deal will bring financial benefits to the reseller market, claimed Micro-P. As a VATC, Micro-P can train its VARs to become Vasco certified engineers which could multiply their earning potential. Security architects can currently earn around £85,000 a year, according to Reed.
Jason Hill, the sales director for Micro-P Security division, was delighted about becoming VATC certified: "We had an excellent training course and we're looking forward to educating our customers about Vasco's products."
It's important that local people can train customers from their own local markets, according to Jan Valcke, Vasco's president and COO. "That's why we offer a variety of courses around the world," he said.
As Micro-P gradually expands its global training capacity and knowledge on security threats, it can reach out more efficiently towards their reseller partners, Valke said.
Vasco's authentication and e-signature systems have a customer base of around 10,000 companies in over 100 countries, including 1,700 international financial institutions. Prime target markets for resellers will be the financial sector, enterprise security, e-commerce and e-government, according to Vasco.
Read also :