Britain Could Miss Out On New .Domain .Names Warns 1&1 Hosting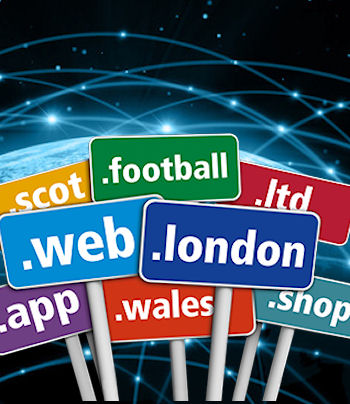 Web host launches pre-order service so Britain.biz doesn't miss out
Web host 1&1 Internet has launched a portal to handle pre-orders for the groovy new set of Internet addresses. The company has also announced its low-cost Dynamic Cloud Server hosting service.
The new range of generic top level domains (gTLDs) will usher in a culture change in web addressing, with site owners being offered the option to choose domains like .london, .restaurant and .shop. It could allow companies far more license for creativity, explained Robert Hoffmann, CEO of hosting at 1&1 Internet.
Domain chance
The 1&1 service will help companies to register their interest in domains and give advice and news on the subject. Hoffman predicts that the new domains will play an important role in determining future online identity and could spark a land grab.
Overall, the launch could mean a less crowded Internet, as there will be a far greater range of options for URLs. For business owners, the result will be greater potential for capturing traffic and developing their digital branding.
"In the next three years, the creation of more than 1,000 new gTLD domains will mean a revolution in the way we identify websites," Hoffman said.
1&1's new pre-order portal offers buyers the chance to browse the new domain endings and make a "risk-free" pre-order for their relevant domain name choice.
"It's a new era in Internet addresses and promises great opportunities for every business online," said Hoffman, "but our research shows that SMEs are still unaware of the launch."
Dynamic cloud
Recently 1&1 launched a Dynamic Cloud Server service, with adjustable resources of processor cores (vCore), RAM, and hard disk space. The vendor has promised high performance at an hourly price starting at £0.03 per hour plus VAT.
1&1 said its service is particularly suitable for companies whose resource requirements change frequently or for a new business that cannot accurately estimate how much computing power will be needed for online projects. Resources can be scaled up and down online using sliders and changes will be completed in less than five minutes.
The company added that there are no hidden costs, with no basic fee, no setup fee, no minimum contract term, transparency of per-hour costs, and cancellation within the hour.
Hoffmann explained, "The latest generation of Dynamic Cloud Server offers a number of distinct differentiators that can result in a transformation of efficiencies. The user enjoys the best of both worlds – dedicated highly reliable resources as well as completely dynamic scalability. An innovative 'sleep mode' can provide a unique freedom to leverage high performance for specific, shorter periods – a powerful benefit for many user groups at an unbeatable price".