Ballmer Praises Channel As Microsoft Gears Up For Windows Reboot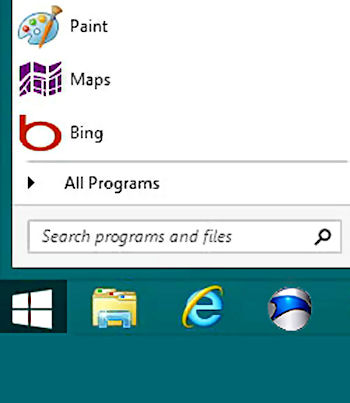 Microsoft's chief rallies his troops at WPC with Windows 8.1 incoming next month
The latest version of Windows will roll out to OEMs next month in a bid to help boost sales of the flagging OS. Steve Ballmer used his keynote speech at Microsoft's Worldwide Partner Conference (WPC) in Houston to tell delegates that Windows 8.1 would be "the most remarkable re-platforming of Windows since 1995".
He said the new version would come to market just a year after the launch of Windows 8 and, despite the initial lukewarm reception for the operating system, was upbeat both about the original version and its successor.
Start again
"As good as Windows 8 is, I would encourage you to really take a look at Windows 8.1," he told Microsoft's channel partners. "It really speaks to the feedback that we have. It builds on the exciting new user interface, the embracing of new platforms, and the new programming model."
The launch of the updated OS should give the channel ample opportunity to ship devices preinstalled with Windows 8.1.
"I think we've done a heck of a job on Windows 8 and we'll spend a lot of time talking about Windows 8.1 here because we've listened and we've learned," he said. "I think you'll be incredibly impressed with Windows 8.1."
Ballmer was quick to compliment channel endeavours and said revenue from its partner network increased by 6.4 percent to $650 billion (£429bn). He added that around 90 percent of all of Microsoft's revenues could be assigned in some form to this network, which now stands at over 750,000 companies worldwide.
"Systems integration partners, resale partners, hardware partners, development partners, software partners, cloud partners, framing partners, distribution partners – the range of breadth of the activities in which you engage are amazing," he said.
Ballmer also touted the success of Office 365, which he said was Microsoft's biggest selling product of all time: "Mutual customers and our product line are ready for the cloud. There are pretenders from the consumer world but there's only one set of tools for the business world."
He also said the company has spent the past year shifting from a software company to a world of devices and services.
"I've been saying this at partner conferences for a while: software development is still the most valuable skill anyone on the planet can have," he said, "but the way it's packaged and presented has changed to new devices and cloud services. We are determined to have Windows define new classes of devices: tablets, phones, two-in-ones, living-room devices."
Ballmer finished by thanking delegates for their "good work" and " taking good care of our customers every day".