British PC Business Needs Tablets To Keep Projections Up, Says Context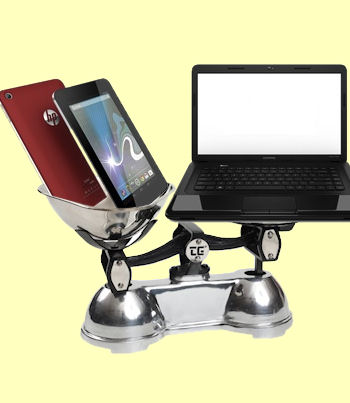 Androids are taking over the computing market, even driving out the iPad, report claims
The British PC business, for decades the basis of self-esteem for the IT industry, is now being sustained by tablets, where Androids are beginning to dominate, according to analyst Context.
With the passing of time, the traditional PC business has drooped by 12.6 percent, according to the marketing-tracking work carried out by Context. But as their sales fade, people are looking to replace them with something compatible, which is making them shun Apple's offerings.
Windows 8 disappointed
Sales of PCs across the range of desktops, workstations, traditional clamshell notebooks and netbooks were down by an eighth in the first six months of this year, compared with last year. Desktops fell off eight percent, notebooks were marked down by 6.2 percent, while a massive chasm has opened in netbook sales, which plummeted by 75.6 percent on last year's figures.
Context's six monthly roundup also reported that little positive impact was made  on consumer demand for PCs by Windows 8. Recently, ChannelBiz reported how limited availability and the steep price points of touchscreen systems had neutralised many of the arguments for a Windows 8 machine.
However, some semblance of pride is being maintained through the magic of tablets, according to Context. The growth in slate tablet PC sales, up by 137 percent in the first half of 2013, has put lead in the pencil of computer vendors up and down the country. The same pattern has been seen across Western Europe, according to the study.
Slate tablet sales were largely driven by low-end Android offerings, which collectively more than doubled their share of the market in the first six months of 2013, rising from 25.1 percent to 61.2 percent.
In the same period Apple's share of the market nearly halved, with iOS making up 37.2 percent of the numbers, when they started the year with a 71.2 percent ownership.
The increasing availability of attractively-priced Android systems means consumers can easily buy a tablet as an additional product to their home PC, which means they postpone the replacement of their traditional PC, explained Marie-Christine Pygott, a Context senior analyst.
"In the consumer segment, while the iPad remains a popular choice, we have seen tablet demand steadily driven by low-end Android offerings," she said.
Read also :