Extreme Data Centre Product Deal Brings In Lenovo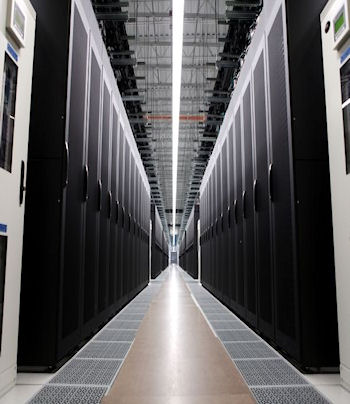 Lenovo servers will add Extreme Networks' switches to EMC storage
Extreme Networks and Lenovo have signed a deal to jointly sell data centre products covering Extreme switches and Lenovo servers. The partnership has also forged links with EMC to ramp up efforts in the converged data centre infrastructure market.
The reseller agreement will see the partnership selling Extreme's Open Fabric Ethernet switches and its network-fabric technology. The technology supports the open-source software-defined-networking (SDN) standard OpenFlow, and the open-source cloud architecture OpenStack as part of a converged infrastructure in more than 60 countries.
Referential treatment
The pair said they were working together to develop a number of reference architectures that combine Lenovo's servers with Extreme switches in validated sets.
"Addressing customer needs for cloud and data centre today hinges on integrating the network stack with proven solutions for computing, storage and networking," said Darrel Ward, vice president of marketing for the Lenovo Enterprise Products Group.
"With Extreme Networks, we have found an excellent partner that will enable Lenovo to deliver a complete, open standards-based solution that will play a central role in allowing our customers to meet their goal of establishing cost-effective and scalable architectures," he added.
Eileen Brooker, vice president of strategic alliances for Extreme Networks, said, "The Extreme Networks and Lenovo partnership for converged infrastructure demonstrates our commitment to open networking innovations addressing the Cloud-ready data centre. This global go-to-market partnership for servers, storage and switching helps customers to deploy high performance systems that are reliable, fast and scalable."
Extreme said that its Open Fabric switches have been validated to run with EMC's VSPEX storage offering, aimed at virtualised and cloud infrastructure. This means its switches can be part of a VSPEX-based implementation at data centres and cloud providers. The validation of Extreme Networks technology as part of a VSPEX enables channel partners, VAR's and distributors to increase their value-added services portfolio to include disaster recovery, business continuity and business productivity, the firm said.
"Meeting the vital network and storage orchestration requirements are key to further adoption of the cloud," said Jake Howering, director of data centre solutions for Extreme Networks. "We are backing EMC VSPEX solutions with robust and open standards networking, including SDN capable switches, allowing end customers to seamlessly deploy integrated storage networks with server virtualisation stacks."
Read also :