Virtual Seminars Show The Channel Unified Comms Uses And Benefits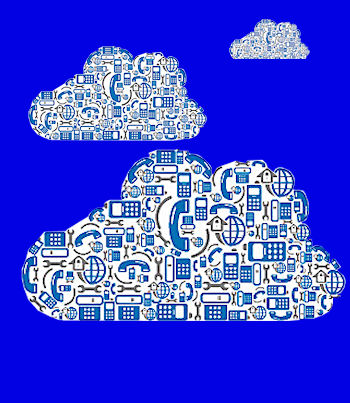 Don't tell people, show them. Westcon And Polycom use UC to show off its advantages
Unified communications (UC) distributor Westcon has run a virtual seminar with vendor Polycom using the technology to bring the subject alive for channel partners. The distributor claimed the event earlier this month was the first European channel event to use video conferencing to a mass audience receiving the broadcast in seven locations.
The UC Vision, Video Collaboration without Boundaries event was co-hosted by Westcon VPs Keith Carter for EMEA channel partners and David Grant for the convergence department. They were joined by special guests from Polycom's executive team.
Don't just tell, show
Broadcast from Polycom's Executive Experience Centre in London, the event was attended at the seven locations by existing and prospective channel partners to educate them on current collaboration trends and Polycom's UC positioning.
Video conferencing is a massive opportunity for resellers, said Phillip Pexton, a Canalys analyst, and it was good to see a vendor actually showing the story, rather than telling it.
According to Pexton, in the next five years conferencing will grow by 34 percent: "Microsoft Lync is currently disrupting the market in a big way and traditional IP PBX players are particularly threatened."
He added that Polycom's Microsoft's Lync phone shipments gave it 60 percent of the market, according to Canalys figures, a strategic alliance which stood it in good stead but Poycom needed to find a way to tell the story to the channel.
"As unified communications solutions become more complex with the move from hardware to software, increase in multivendor solutions, and ever-evolving ecosystems," said Pexton, "the need for simplicity in doing business, deployment, support and processes has never been more important. Bringing it all together and simplifying business and processes – this is where the real value lies."
Channel partners also conducted regional break-out sessions to learn more about Microsoft Lync and Polycom's RealPresence CloudAxis Suite, with in-depth demonstrations.
Lyn Driscoll, account director at Polycom partner Britannic Technologies, commented, "We've talked about video conferencing taking off for so long now that it's refreshing to see progress. Historically, video conferencing has been difficult to use and has presented issues with affordability and complexity in deploying the solutions. With the consumerisation of IT and the need for access anywhere – coupled with Polycom and Microsoft's vision – we can embrace this compelling video proposition."
Read also :