Arrow Fires Up Cloud Service Tool For Channel Pricing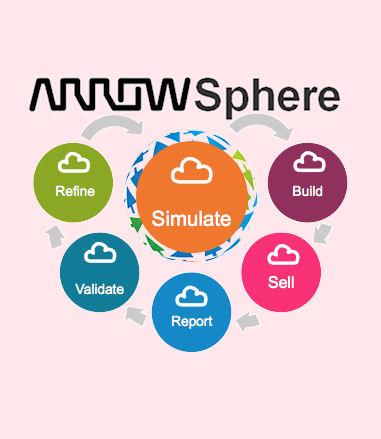 ArrowSphere now helps MSPs to calculate the cost of running cloud services for customers.
Arrow Electronics has launched a tool that could help managed service providers simulate and predict the total cost of operating cloud services for their customers.
The xSP Central is a new module that is part of the ArrowSphere platform. It also forecasts and reports on various service provider licence agreements on one central dashboard. Arrow said this console would help managed service providers to generate pricing models, evaluate vendor programme options, automate monthly reports, and perform various analyses, such as profit threshold and capacity planning.
Value creation
Arrow claimed that the efficiencies gained through the automation of analyses and other tasks, in combination with additional ArrowSphere capabilities, enables MSPs to increase their focus on value-creation activities.
ArrowSphere is an aggregation and brokerage platform that enables the channel MSPs, solution providers and independent software vendors to enter into the cloud services business. The platform, launched last year, enables the channel to either build or resell cloud services.
The module has been piloted with a few MSPs and software vendors over the last few months but has now been made available in all countries where Arrow operates.
Laurent Sadoun, president of the EMEA region and worldwide services for Arrow, said, "We see ArrowSphere Store increasingly becoming the preferred choice for the channel to buy and resell cloud services. ArrowSphere xSP Central now allows existing and future MSPs to better design the specific technology stack they will use to provide their cloud services. It also offers software vendors the ability to recruit, enable and manage the MSP community.
"In less than 12 months, we have taken our ArrowSphere initiative from launch to revenue and we will continue to invest in cloud solutions, services and dedicated resources on a global basis. We are building, with ArrowSphere and its integrated modules, an integrated resources management platform for all types of cloud services providers."
Read also :