Ascot Barclay Pairs Up With SecPoint To Train Security Resellers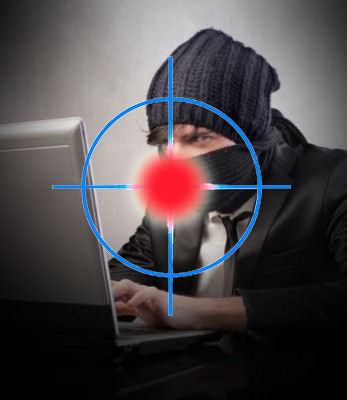 Distie teams with security vendor to produce next generation of cyber security professionals
Ascot Barclay has signed a deal with Danish security vendor SecPoint to become its main UK and Ireland distribution partner for the upgraded Protector firewall and Penetrator test tools. The distie will also use the Danish firm's tools as an integral part of its Next Generation Cyber Security (NGCS) Professionals certification programme.
"The scale of the cyber security challenge facing companies of all sizes is huge, and there's a real lack of affordable, professional cyber security services in the UK, especially for small and medium-sized businesses," said Mike Loginov, chief executive of Ascot Barclay. "Our aim is to create a network of highly qualified, well-supported resellers to fill that gap."
Course details
"The Ascot Barclay Team will train those enrolled on the course to provide White Hat Ethical Hacking and Cyber Security Testing and Auditing services to industry," said Ascot Barclay's chief technology officer John Walker who will run the course.
He said the five-day, intensive programme encompasses a diverse spectrum of information, from policy, legal, to first responder cyber forensics.
"The programme provides individuals with all the information and tools necessary to operate legally, competently and ethically as independent cyber security professionals. You don't need to be highly technical to succeed as we provide the help and support. Business skills and a desire to succeed are really what count," he explained.
SecPoint Penetrator is a vulnerability scanning appliance which is central to the new NGCS Professionals programme. As part of its distribution partner agreement with SecPoint, Ascot Barclay Cyber Security Group will train those completing the programme on the use of SecPoint Penetrator to highlight vulnerabilities in networks and business systems.
The company will also distribute the Protector firewall which now has Penetrator-style vulnerability scanning built in. SecPoint has described the new product as "the first Unified Threat Management (UTM) firewall appliance that features vulnerability scanning and assessment as part of its features in a simultaneous manner".
As a firewall, Protector already handles content management at the administrator level but this is a saturated market, so it makes sense to SecPoint to add vulnerability assessment and scanning to form a UTM firewall and threat manager to make sure the content being processed and filtered is also free from potentially crippling, exploitable bugs and code flaws.
Victor Christiansenn, COO of SecPoint, explained, "Although one might believe that a vulnerability scan is enough to handle all cases of code flaw problems, having an assessment before the scan is actually akin to mapping out a proper route prior to travelling. It cuts down significantly on wasted scanning time because the assessment portion of the examination has already provided a 'route' of sorts for the scan to travel, like an already-treaded path in a vast labyrinth of sorts."
Where issues are found and vulnerabilities in data and networks detected, Ascot Barclay's network of certified professionals will be trained to provide threat management via the various Penetrator appliances and services. This will be underpinned by procedures, awareness and compliance modules, all available to clients through the Ascot Barclay certified team.
The first introduction to the NGCS Professionals Certification programme will run in London on 11 September, 2013. Interested candidates are invited to a free pre-course introduction which can be booked via Event Bright on http://ascotbarclayccsp.eventbrite.co.uk.