Softcat Joins The Networking Elite As Juniper's Head Bows Out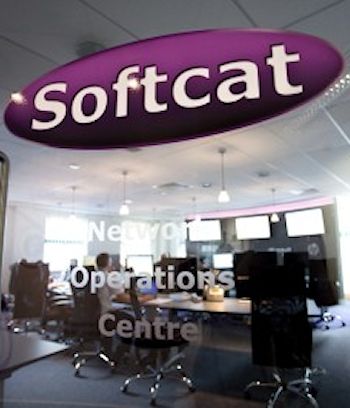 Juniper CEO Johnson announces departure as Softcat gains Juniper Elite Partner status
After nine months of intensive training, Softcat has achieved the status of Elite Networking Infrastructure Partner on the Juniper Networks Partner Advantage programme.
The 32-strong networking and security team  undertook courses, both in person and online, to reach the required level to advise customers and implement Juniper's network products.
CEO to go
Softcat's success comes at a time of change for Juniper. Chief executive Kevin Johnson has announced his forthcoming departure after five years in the role. He is leaving the company at a time when its latest figures have hit second quarter targets but said that he feels this is "a good time to transition to new leadership and drive the next phase of Juniper's growth" into cloud computing and the mobile Internet.
Johnson will leave as soon as a replacement is found.
Juniper's s routing and switching platforms are designed to connect real-time, critical applications and services to users in branch and regional offices, central sites and data centres. With its new status Softcat will help to enable these key functions for both public and private sector customers
Matt Helling, Softcat's networking and security manager, said, "Softcat is keen to increase our presence in networking markets, and this is the perfect opportunity to grow our business reach. Juniper Networks' intensive training has been a huge, worthwhile investment for us, as it gives us the ability to go out there and communicate the value of Juniper Networks' solutions effectively to new customers."
Darryl Brick, Juniper's director for  partners in the UK and Ireland, said, "Working with the right partners to sell, deploy and support our innovative infrastructure solutions is key to our go-to-market strategy, so I am pleased to see Softcat's success at the highest level in our partner programme."
Juniper Networks' enterprise network solutions are available to purchase from Softcat now.
Read also :