Wireless Logic Wins Machine To Machine Deal With Isotrak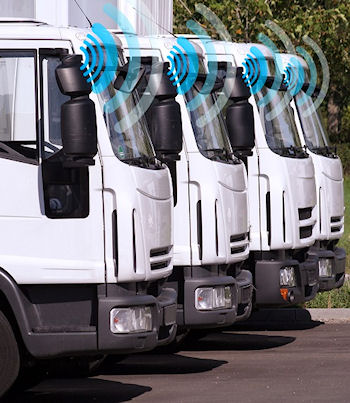 The M2M market is said to be worth billions – fleet telematics firm Isotrak is cashing in
Vehicle fleet telematics and systems integrator Isotrak has agreed a three-year rolling contract with machine to machine (M2M) managed service provider Wireless Logic in a deal worth €2.2 million (£1.9m).
Isotraks' contract with the European M2M specialist means it will manage a base of over 50,000 SIM subscriptions. There are also ambitious growth plans, it claimed, to manage connectivity across the UK, Ireland and mainland Europe.
Industrial internet
Isotrack was appointed with a brief to improve connectivity across GPRS and 3G mobile networks, because using a single operator, Vodafone, was proving a limitation, according to Andrew Hutson, sales engineer director at Isotrak.
"We have enjoyed good service and support yet the market is demanding more flexibility and choice. We set about a mission to identify independent providers that could give access to multiple networks and a range of value-added services enabling us to create tailored solutions to our growing customer base," he said.
The bulk of the company's connectivity will remain with Vodafone, with all subscriptions being ported onto the Wireless Logic platform. This will allow clients to be offered a range of tariff solutions that can accommodate their preference of network.
Applications like signature image capture and remote tachograph downloads mean that clients need faster mobile technology but, before they move to 4G, they need efficient service management to ensure they don't get stung over massively confusing tariffs, according to Hutson.
Matt McPherson, sales manager for Wireless Logic promised the new managed service will give customers better real-time visibility, more control and a single management platform for multiple networks.
"Major telematics organisations need this from their connectivity provider," he said, adding that Wireless Logic's SIMpro will simplify provisioning, management and billing. "We are taking Isotrak to the next level in M2M managed services."
Isotrak has built its reputation on asset tracking and telematics products and services for many of the UK's largest fleet operators including Tesco, Asda, Sainsbury's, Eddie Stobart and DHL.
Read also :