Hailo Switches To NetSuite Cloud To Handle Global Expansion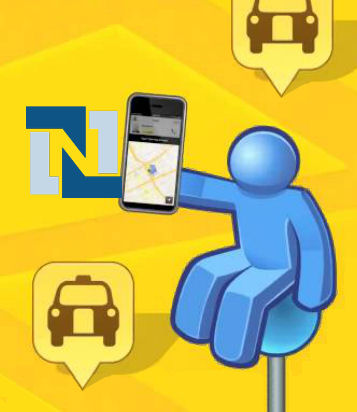 Taxi booking service leaves Sage behind for software as a service as answer to its prayers
Hailo, the UK startup that manages an international taxi booking service, has consolidated its financials systems by replacing Sage 50 and Intuit QuickBooks with NetSuite One World.
The company said that the move has been deemed necessary to handle the growth of the company, which now has seven subsidiaries, by moving to s cloud-based service that can handle multiple currencies, languages and taxation regimes.
Ring of confidence
Hailo has based its business on its virtual "taxi hailing" website which started in London. Users could book a black cab through their smartphones, thereby guaranteeing a reputable service from a licensed vehicle. The success of the service has allowed the company to spread to Boston, Chicago, New York, and Washington, in the US; Toronto in Canada; Cork and Dublin in Ireland; Tokyo in Japan; and Barcelona and Madrid in Spain.
The global expansion is continuing and has rendered its on-premises Sage system inadequate and the use of other accounting systems worldwide has created the need for standardisation on a single SaaS implementation. NetSuite was chosen because of its ability to harmonise enterprise resource planning (ERP) and customer relationship management (CRM) on a global scale. The suite also allows a single website which can be displayed in multiple languages with automatic conversion of prices according to user preferences.
"Pulling business information together from multiple systems, including Sage and QuickBooks, from our offices around the world was a painstaking task. It took the team 10 or so days of manual spreadsheet entry to generate a month-end report which was far too slow, not to mention the worry of manual errors," explained Nick Lally, financial director at Hailo.
He said that NetSuite OneWorld was a suitable match because it runs in the cloud, matching the rest of Hailo's business and saving money and time spent on consolidating accounts, maintaining hardware and employing IT specialists. He added that it also solved the problems associated with supporting local currencies and complying with regional financial legislation.
The migration was completed in three months which the company reckoned was "at least three times faster" than consolidation onto a single on-premises package. A further advantage was that expansion to new regions could be easily managed by linking in the new business to the cloud rather than having to install and consolidate a new implementation on a local server or into a centralised data centre.
Peter Daffern, president of EMEA and executive vice president of verticals at NetSuite, said, " NetSuite OneWorld can enable Hailo to focus on strategic challenges, such as new market opportunities, rather than spending days on data consolidation and reporting. NetSuite's scalability means that Hailo will always have a solution which can grow with the company."
Read also :