NetApp And Cisco To Tackle Big Data With Enlarged FlexPod DC Portfolio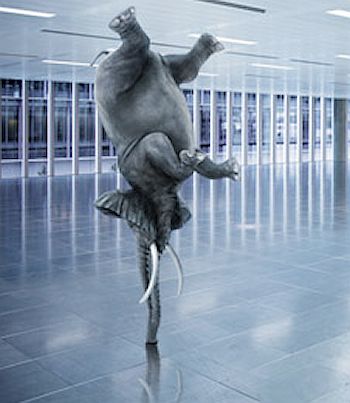 Companies grow FlexPod data centre family with optional Hadoop integrations
Cisco and NetApp have enlarged their FlexPod storage and switching portfolio with a new design for Big Data workloads running on converged infrastructure.
The firms have introduced FlexPod Select for dedicated data-intensive workloads that offer Hadoop integration. It joins the existing and renamed FlexPod Datacenter, formerly FlexPod, for enterprise cores and services providers, and FlexPod Express (formerly ExpressPod) for smaller enterprises and branch offices.
Distribution options
FlexPod Select combines NetApp E-Series and FAS storage systems, Cisco UCS C-Series servers, Nexus switches and management software as well as Hadoop analytics. The companies have also validated two Hadoop configurations: Cloudera's Distribution including Apache Hadoop, and Hortonworks Data Platform.
Other improvements to the FlexPod portfolio include the addition of the Cisco Nexus 7000 Series switch to the FlexPod Datacenter product for more scalability options by supporting up to 768 10 Gigabit Ethernet ports, end-to-end Fibre Channel over Ethernet, and data centre interconnection (DCI) for multiple data centre deployments. It also adds SnapProtect for disk-to-disk-to-tape backup and recovery with VMware, NAS shares, and Microsoft Exchange.
Since its launch in 2010, FlexPod has grown to more than 2,400 customers and 900 channel partners across more than 35 countries, according to both vendors.
Brendon Howe, vice president of product and solutions marketing at NetApp, said both vendors are looking to tailor the FlexPod products to the data-intensive challenges modern businesses face.
"As more organisations look to incorporate powerful data management tools such as Hadoop into their environments, customers will need solutions that greatly simplify infrastructure deployment and management, deliver budget efficiency, reduce risk, and increase IT agility to create enterprise-class environments," Howe said.
Jim McHugh, vice president for unified computing at Cisco, added, "Cisco and NetApp are committed to constant innovation in our joint FlexPod design platform to address the business needs of our mutual customers. This portfolio expansion delivers broader flexibility across the unified data centre for an open, scalable, multi-cloud infrastructure that can now also support some of the world's largest datasets."
Read also :