Netwrix Channel Recruitment Drive As Clients Seek Configuration Audits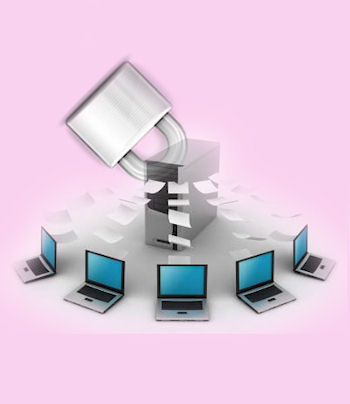 Company secures five new resellers but still has room for more
Management vendor Netwrix has appointed five new resellers as it seeks to expand the UK channel for its configuration auditing inventory.
This week it announced the addition of Armana, Cygnia, Digital Pathways, Set-3 and Softcat to its channel but said it is still short of reseller partners with specialist knowledge in the security and compliance markets.
Reseller audit
The search is on for resellers and systems integrators with strong customer relationships across the public and private sectors, said Aidan Simister, regional manager for Europe at Netwrix.
"Netwrix is 100 percent committed to the channel and we are looking for new partners to accelerate sales in the UK where we achieved 70 percent growth last year," said Simister. Netwrix's configuration auditing tools are winning a lot of business when they are presented as an alternative to Security Information and Event Management (SIEM) systems, Simister claimed.
The invention of configuration auditing speeds up the process of discovering what's on your network and simplifies the process. "Many organisations still rely on manual logs to find out what's going on in their IT infrastructures," said Paul Godden, managing partner at Armana Systems, "and SIEM technology is simply an overkill for auditing and PCI reporting."
A recent Forrester Research TechRadar report placed configuration auditing on top of the list of five security technologies predicted to grow over the next three to five years. "Netwrix answers the questions, 'who changed, what, where and when they did it'," said Godden, "but it does so without the cost and complexity of SIEM."
As companies need to detect security violations, troubleshoot issues, prevent downtime and maintain PCI compliance, Netwrix is a valuable addition to any reseller's portfolio of security and compliance systems, said Jon Busfield, Cygnia's managing director. "It delivers a reliable and consistent view of what is going on in your IT infrastructure at around a third of the cost of SIEM."
Netwrix Auditor, the company's flagship product, collects data from multiple sources. Using its state-in-time reports it provides "before and after" values of changes made. The software provides a single log for a single change and offers results through real-time alerts and reports. Netwrix also has a user activity video recorder tool that will record screen activity on specified servers or workstations.
The five new Netwrix resellers join existing UK partners including, Access Information Security, DBL Software, Krypsys, Networks Unlimited and PNL Tools.
Read also :