Fax Machines Refuse To Die As Nimans Goes Back To The Future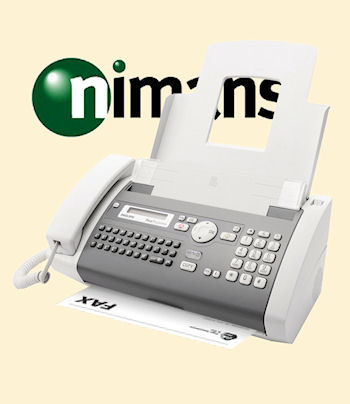 Still sending after all these years, the fax offers a high level of security and simplicity
Fax machines continue to survive, despite the onslaught of digital alternatives, according to Nimans. The old-tech devices are still being used in certain industry sectors and resellers should be aware of the continued sales potential for the machines, the company claimed.
Simplicity and security are only two of the benefits that have caused Nimans to team up with various manufacturers, including Philips, to punt the technology.
Fax for the memory
"Many people think the days of the fax machine are long gone but that's simply not true," said Jeff Root, general manager at Philips Fax. "In various business sectors demand remains very strong. Insurance, banks and the shipping industry are some, to name a few. Overall sales have not dropped for the last two or three years as people who need them continue to buy them."
Root said security is one of the biggest factors where fax machines have the edge over more modern communication methods. This echoes the recent news that Russia's security agency, the FSO, has bought electric typewriters to create physical documents that can not be easily intercepted in transit and can be traced to the individual machine that created it. Perhaps there is a market for selling faxes to the FSO as a natural companion to their typewriters.
"It's far easier to sneak documents out of a building on a USB stick, rather than a paper document. There's a psychological side to it as well as the older generation prefer to deal with paper in their hand when viewing and handling important documents," said Root.
He added that emails can easily be forwarded and altered and then you are in  "lose control".
"Despite the digital age where email is king, there are lots of niche industries where the fax machine remains an inherent part of their comms operations," he said, giving as an example the growth in demand during the Football Association's close season when clubs conducted all their transfer dealings and received signed contracts by fax.
Andy Winfield, purchasing director at Nimans, said, "It may come as a surprise but there's still healthy demand for fax machines so resellers shouldn't ignore them altogether. They need to target key sectors to find customers who are very loyal to fax transmissions and use them on a daily basis."
Read also :