Dot Hill Launches Telecoms Tiered Storage Platform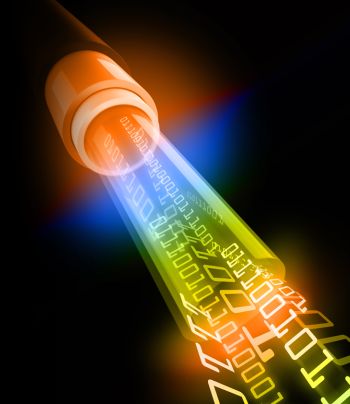 Vendor expands partner programme with a focus on telecoms customers
Dot Hill has launched a new reference platform for mobile messaging to provide a way for operators to incorporate Dot Hill storage into carrier-grade mobile messaging and cloud applications.
The firm said it had validated the use of the AssuredSAN Pro 5000 as a high performance metadata store for environments where customers must store and access the vast amount of text, voice and video messages, and images created daily.
Dot comms
"The solution includes Dot Hill's tiered storage system to store metadata in front of extremely large data repositories, accessed by the open source Cassandra database and commodity servers. The value to customers includes the AssuredSAN's rock solid reliability, 'wicked fast' speed and real-time tiering, which delivers industry leading performance and value," said Jim Jonez, senior director of marketing at Dot Hill.
Dot Hill's other new reference platform is for network management and monitoring systems that enable service providers to gather, store, and analyse large quantities of network data, ensuring the stability of mobile data networks. The reference platform for data monitoring uses Dot Hill's AssuredSAN 4000 storage array which is NEBS compliant, that it said would deliver "high availability and high streaming write performance that meets these demanding data capture requirements".
To support the sale of these new platforms, Dot Hill has extended its alliance programme to application providers focused on mobile messaging and telecommunications.
"We have increased our telecommunication sales by providing engineering, technical and marketing support to fine-tune our products for specific applications for this industry," said Jonez. "The alliance programme is designed to enable new solutions for this rapidly changing environment with systems engineering support and other resources."
In addition to Samsung, Tektronix, and others, Dot Hill has recently reached new agreements with OEM Network Equipment Providers that will be using Dot Hill's mid-range AssuredSAN products for various mobile messaging and network management/monitoring offerings.
"This relationship-driven approach first fueled growth within our media and entertainment vertical and is now benefitting Dot Hill in the telecom space as we support developers leveraging the latest 4G/LTE mobile network capabilities for new applications," said Dana Kammersgard, president and chief executive officer, Dot Hill Systems.
Read also :