Stone Group Dismisses Gartner's Talk Of Continuing PC Decline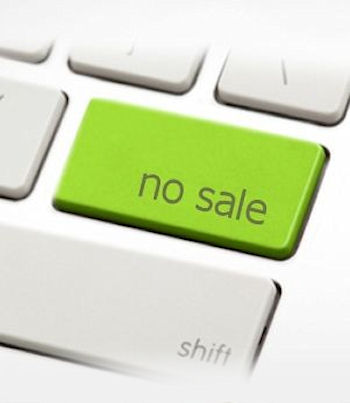 Channel player is optimistic over new Intel chips and Windows 8.1 "service pack" boosting sales
UK computer systems and services vendor Stone Group has dismissed a Gartner report that the PC market will suffer a long term decline, and talked up opportunities for new devices and the latest version of Windows.
Stone predicted a significant turnaround in mobile PC sales across the board with the October release of Windows 8.1  and its numerous bug fixes, pointing out that many organisations have historically delayed upgrading until the first Service Pack is released.
Windows opening
The company added it could forsee sales of second generation Windows 8 tablets at lower price points being on a par with their Apple counterparts, based on the belief that tablets will be used for business in a meaningful way. The new tablets will satisfy these needs, it said, as well as meeting consumer expectations at a reasonable price.
Gloomy Gartner said its figures for the second quarter of 2013 spelled doom for desktop and laptop PCs in Western Europe with a decline of 20 percent from the previous quarter. The research firm added that the mobile PC market in the UK has lost 25 percent of its volume since 2010. Although the general trend was downwards, with Acer and Asus losing the best part of half their previous quarter market share, Lenovo is the only Top Five player to increase its share by 18.9 percent.
"The market exit of the netbook PC, and vendors reducing their inventory to get the new Intel chips and Windows 8.1, have fuelled the decline in Western Europe," said Meike Escherich, principal research analyst at Gartner.
In the UK, Gartner has a less bleak view for the top three vendors but the decline is still alarming. HP, Dell and Lenovo benefited from improved performance of the professional PC market, which did declined but below the market average rate. HP held its leadership with a 19.9 percent share, Dell held onto second place, showing a modest decline of 1.2 percent, but Lenovo grew nearly 29 percent.
Ranjit Atwal, research director at Gartner, said, "The second quarter marked the eleventh consecutive quarter of decline in the UK. During this time the notebook market has shrunk nearly 25 percent in unit volume. The UK notebook market totalled over two million units in the second quarter of 2010 and has now reached just under 1.5 million units."
But Simon Harbridge, chief executive of Stone said his firm has seen a significant uptake in mobile devices especially tablets and this proliferation is "fundamental to the next generation working environment".
"The tablet however is never going to kill off the PC, nor vice versa, but the tablet has been the catalyst to evolve the PC market by bringing innovation to a device which has stagnated over the last 15 years with very little change," he said.
"The role of tablets today is primarily a consumption-first device, with a lot of businesses buying them as companion devices to go with a more formal business notebook," added Harbridge.
Western Europe: PC Vendor Unit Shipment Estimates for 2Q13 (Source: Gartner)
Vendor

2Q13 Shipments
(Thousands)


2Q13
Market Share (%)

2Q12 Shipments
(Thousands)


2Q12
Market Share (%)

2Q12-2Q13 Growth
(%)

HP

2,280

20.8

2,760

20.2

-17.4

Acer

1,305

11.9

2,362

17.3

-44.7

Lenovo

1,258

11.5

1,058

7.8

18.9

Dell

1,172

10.7

1,185

8.7

-1.1

Asus

850

7.8

1,458

10.7

-41.7

Others

4,077

37.3

4,820

35.3

-15.4

Total

10,942

100.0

13,643

100.0

-19.8
Note: Data includes desk-based PCs and mobile PCs. Media tablets are excluded.