Cisco UC Offering Will Be Game Changer For Channel, Says Voyager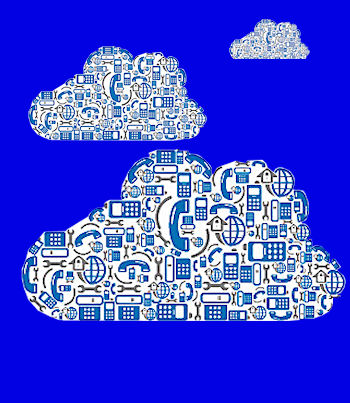 Sean Huggett, MD of Voyager, talks up its Unified Comms plans with Cisco
Reseller Voyager is staking its revival on a model based on cloud computing contact centres and unified communications to create a market for hosted collaboration services.
In June,  ChannelBiz reported that a new management team had been appointed at the systems integrator as it sought to reverse a decline in fortunes.
Talking business
Last week, the company was in secret talks with Cisco to discuss a strategy for addressing the mid-market for communications.
"We're just in a new financial year with Cisco and they are having a big push on the mid-market around [the hosted collaboration] space," said Voyager managing director Sean Huggett.
He said that Cisco is concentrating its efforts on the contact centre market with the launch of Business Edition 6000, for which it is forecasting strong growth.
"We're putting it right at the heart of what we're doing – with the mobility and video offering making it a superior solution to Microsoft Lync, in our view," Huggett said.
In an exclusive interview, he outlined why this market is so important, outlining a number of reasons why unified comms will become a crucial market.
Workforces are increasingly dispersed and collaboration is becoming more complex and expensive, he explained, because the way people work together is changing, with social communication replacing email, and video communications becoming practical.
"Cisco considers video to be a business game-changer in the way that email originally was," said Huggett. "Resellers who ignore this will be like those letter writers who dismissed email."
Video can now save your clients' travel budgets even more dramatically than email slashed their postal charges, and resellers will make good margins helping clients make a return on this investment, he argued.
Huggett dismissed the idea that we've heard all this before about email and unified comms: "Unified comms was once complex to install, manage and use. In a virtualised environment it is much easier and more cost-effective."
He reported that Atos Origin is phasing out internal email after finding its staff were spending 40 percent of the working week on reading and answering written messages. Halton Housing Trust is also looking to reduce its own email burden.
With younger tech-savvy workers driving this change, Cisco has adapted the unified comms model to complement and package its managed services offering.
As a networking reseller, Voyager saw the traditional PBX market declining and realised hosted unified comms could provide a more consistent revenue stream, according to Huggett.
"Flexible deployment and consumption models are increasingly important, given the current environment where organisations are trying to achieve more with fewer people," he said.