Imation Programme To Take Nexsan VARs To New Heights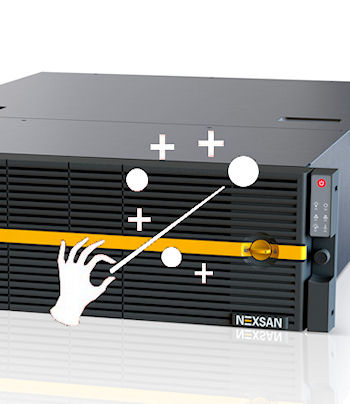 Imation mashes the best of the Nexsan brand with its own partner programme
Storage vendor Imation has launched a channel programme that it claims incorporates the best of its own reseller support initiatives and those of the recently-acquired Nexsan.
Borrowing ideas from Nexsan's channel programme, Imation's version has added an updated website, emails and the introduction of the "Nexsan by Imation" logo. The idea is to link Imation's decades of experience in data protection with the storage products of the company it bought in late 2012.
Storage drive
Imation is keeping popular aspects of the current Nexsan LeadGuard channel programme, the company said, with opportunity registration, margin levels, training and lead management systems remaining in place. In addition, it is introducing a new executive tier that it said will introduce Nexsan partners to richer customers.
Other aspects of the channel programme include the opening up of lead qualification telemarketing resources, marketing funds, web content syndication and quarterly business reviews.
"We heard the voice of our customers loud and clear," said Mike Stolz, vice president of marketing and technical support for Imation's Nexsan storage solutions. "The Nexsan partner programme has a strong reputation among value-added resellers and solutions integrators."
By integrating it with Imation's international scope and channel expertise, the new scheme will deepen engagement and accelerate sales, opening new opportunities for resellers, he said.
"New partners can expect to work with us on developing a strong sales pipeline and shorter sales cycles," Stolz said.
Read also :