WD Founds Body To Highlight The Value Of Rotational Storage Devices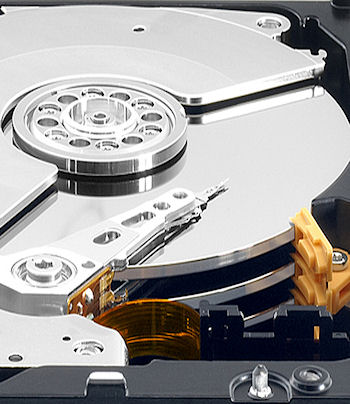 Hard drives do a lot for us and the revolution starts at the Storage Products Association
Storage vendor WD has founded a storage association that will raise awareness of the important role of disk drives in data storage.
The Storage Products Association (SPA) has set itself the objective of making consumers and professionals realise how critical hard disk drives (HDDs) and solid-state hybrid drives (SSHDs) are to their digital lives. This could shame storage buyers out of taking disk storage for granted in a world where pure solid state drives (SSDs) are gaining in popularity, and boost sales of the venerable technology.
Data remember
SPA will inform customers, partners, members and users about the merits of HDDs and SSHDs, by taking part in industry and user events. It will also publish materials that highlight end users' storage needs and offer guidance on effective usage of a mix of storage technologies. Currently comprising HGST (formerly Hitachi Global Storage Technologies), Seagate and Toshiba, along with founder WD (a Western Digital Group company), the group will promote the merits and value of rotating magnetic storage technologies.
The continued rapid expansion of digital content production will make the demand for storage grow by a third every year for seven years, predicted Tim Leyden, WD's president. Three quarters of that need will be met by hard disks, he argued.
"Every user of smartphones, tablets and personal computers today [relies on] HDDs or SSHDs to secure their precious data, whether the storage is in their device or in the cloud," said Leyden. "SPA will help consumers and businesses appreciate it."
SPA made its debut yesterday at the Flash Memory Summit, a celebration of non-rotating storage media, currently being held in the Santa Clara Convention Center, California. Storage fans will be able to follow the SPA on the Twitter feed @storageproducts.
Read also :