Accreditation Problems For SMEs Competing For G-Cloud Contracts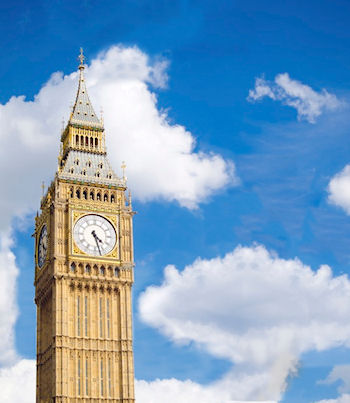 Pressure group claims only 10% of G-Cloud contracts reach SMBs. Cabinet Office hits back
Small businesses are finding it tough to get contracts within the government's G-Cloud scheme, according to a SMB pressure group.
The 10% Group, led by founder of cloud hoster Memset Kate Craig-Wood, said that G-Cloud is starting to change the way the public sector buys commodity IT services but it still has a long way to go.
The IT cloud
The group is composed of representatives from Asidua, Automated Intelligence, Hao2, Digi2al, Magic Milestones and Shaping Cloud. It claimed that new entrants are being stalled by PSN not delivering IL3-accredited connection services yet, and the GCloud accreditation processes are a very labour-intensive, moving target. It further blamed "nugatory", or worthless, parallel processes for PSN adding to the load.
As a result, the 10% Group claims that SMBs have received only 10 percent of the awarded G-Cloud contracts, despite government promises to award 25 percent of public sector spend to SMBs.
In a statement, Craig-Wood is quoted as saying: "As well as heading up the 10% Group, I have also been appointed to the European Cloud Partnership (ECP) with the mandate of representing all British SMEs' interests. "With the help of my team I am collating the views, issues, troubles and successes of these groups and feeding them back into Intellect, the Cabinet Office, the G-Cloud programme and ECP."
She asked principals at any SME "that is going places in cloud" to contact Robin Pape at Memset.
Figures released by the Cabinet Office claimed SMBs have been awarded 56.4 percent of total G-Cloud sales by value, and 62.1 percent by number.
A Cabinet Office spokesman said, "We anticipate that our cloud-first policy will result in 50 percent of new central government IT spend being procured through the CloudStore by 2015. SMEs are a key driver for the country's economic growth, and G-Cloud is reducing red tape and making it simpler and cheaper for smaller companies to join the G-Cloud supplier framework and win business. Our latest G-Cloud sales information shows that this is working."
A recent worldwide survey by research firm Gartner showed that nearly 75 percent of governments' IT budgets globally were reported as increasing or, at worst, flat in 2013. The analysts warned that when compared to other sectors of the economy, the relatively brighter IT budget outlook in government may be short-lived.