Samsung Names Distributors For Its EVO Line Of SSDs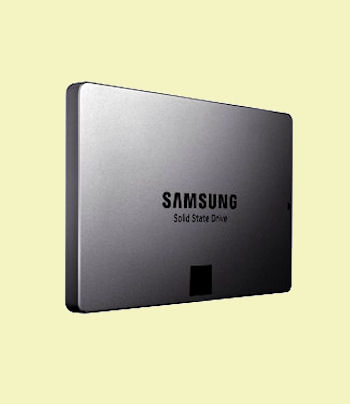 Micro P, M2M and Smithie UK win contracts to distribute drives to channel
Samsung SSD has signed deals with Micro P, M2M and Smithie UK that will see the distributors supplying its latest additions to the 840 range of solid-state disks to the channel, alongside the current 840 an 840 Pro ranges.
The new 840 EVO line-up makes use of 10-nanometer class, 128GB high-performance NAND flash memory, which Samsung began mass-producing in April. For the 1TB 840 EVO SSD, the sequential read/write performance has reached 540MBps and 520MBps.
Constant performance
"Samsung continues to enhance its SSD brand image by delivering the industry's highest quality solutions and continuously increasing its SSD market share by expanding the adoption of higher density SSDs especially in client PC segments," said Samsung's Young-Hyun Jun, executive vice president for memory sales and marketing.
The Samsung SSD EVO line-up supports a wide range of computing environments and IT applications, and is available in five capacities: 120GB, 250GB, 500GB, 750GB, and 1TB. The company has also significantly narrowed the capacity-induced differences in performance whereby larger capacity SSDs had better performance in sequential reads and writes but lower performance in random reads and writes than smaller capacity drives. This levelling out of performance creates a broader range of options for customers.
Samsung SSD's are available from the distributors' websites www.micro-p.com, www.m2m-direct.co.uk, and www.smithieuk.com where they have full information of their divisions, corporate information and also how to open accounts and place orders. . The new drives will be available from 15 August, 2013.