Channel Players Launch Incentive Schemes To Drive Revenue Growth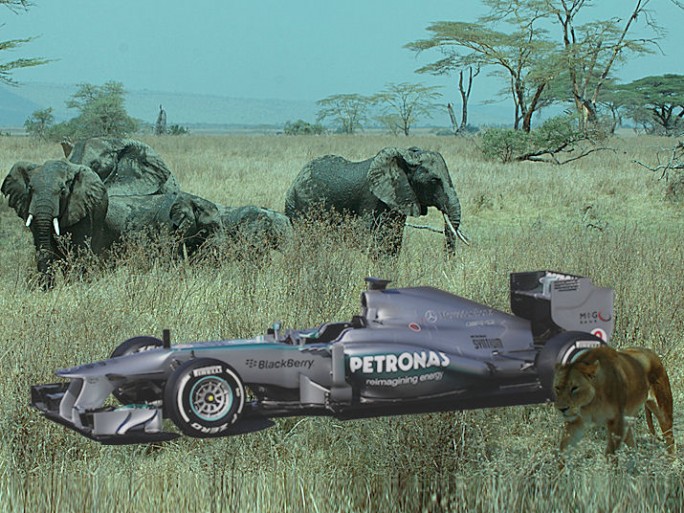 Resellers could go to UAE F1 Grand Prix or on safari in Africa
It's competition time with Daisy Distribution teaming up with Blackberry to offer partners the chance to win Formula One tickets, while Overland Storage has launched an incentive scheme that could see one lucky reseller heading off on safari.
Daisy's incentive scheme offers partners a chance to win trips to the Abu Dhabi Grand Prix for selling selected Blackberry phones. Overland resellers can win the chance to enter a quiz which could take them to Africa.
Winning sales
The Daisy scheme runs until 26 September and partners can enter by selling Blackberry Q10, Z10 and Q5 models. Each handset sold will win a partner a ticket in the prize draw. The promotion is open to Daisy's existing partners as well as those acquired through the purchase of MoCo Communications in June and any other independent channel partners.
The package comes as a result of BlackBerry's position as Mobile Computing Partner of the Mercedes AMG Petronas Formula One team. The winning reseller will receive four nights of five-star accommodation; three day hospitality race access, including after-party entry; a Mercedes Petronas team gift pack; and premium passes to the Yas Island theme parks.
The terms of the competition include handsets across all networks as well as SIM-free devices, whether or not they are connected through Daisy or elsewhere. However, the purchased device must connect to a UK network in order to qualify.
"We are delighted that our status of BlackBerry Strategic Partner allows us to offer this type of 'money can't buy' experience exclusively to our partner base," said Daisy Distribution marketing director Julien Parven. "Not only are we able to treat one of our partners to this fantastic prize but, through this promotion, we can raise further awareness of the BB10 range and hopefully increase sales of these handsets as a result."
Overland Storage has launched its "Roadmap to  Revenue" incentive programme that will will see one lucky partner going on an African safari. The programme was launched on 1 July and will run until 31 March, 2014. Any registered reseller in the FastTrack Partner Programme is eligible for entry.
Partners will have to sell designated products to earn cash rewards and potentially gain an entry into the Safari grand prize. Qualifying resellers can log in to the FastTrack partner portal and complete the programme quiz featured on the "Roadmap to Revenue" tab. Once the quiz has been submitted, resellers fill out a claim form every time they sell an eligible technology combination.