Violin Memory Goes Public To Reveal Big Euro Channel Push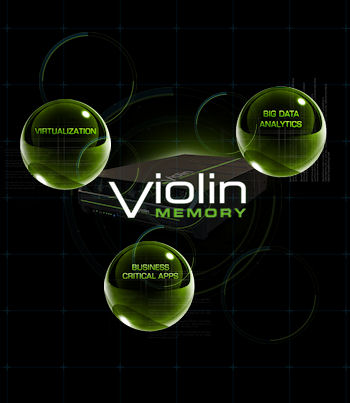 Strategy laid out in its IPO document points to channel expansion into European markets
Violin Memory has disclosed plans to make a big play for the European market as part of its growth strategy. The flash storage vendor revealed its intentions in an IPO proposal submitted to the US Securities and Exchange Commission.
The company revealed that an important part of its strategy would be to widen channel activities in a bid to boost international sales.
Reaching out
"We intend to leverage and expand our relationships with resellers to more effectively penetrate existing and new markets. Additionally, we intend to continue to grow our operations in Europe and Asia, and invest in our direct sales teams and network of resellers in international markets to further expand our geographic reach," the firm said in the document.
"As of July 31, 2013, we believe our persistent memory-based storage solutions have been implemented by more than 250 enterprises in diverse end markets, including financial services, Internet, government, media and entertainment and telecommunications. We primarily sell our products and services through our direct sales force and global network of over 100 resellers to provide a high level of end-customer engagement," the vendor said.
The firm intends to debut on the New York Stock Exchange in order to raise funds for its next stage of growth. Up until now, venture capital to the tune of $268 million (£173m) has been provided to the firm, which has seen strong growth over the past few quarters.
The vendor has yet to divulge the number of shares to be sold and the price but wants to raise $172.5 million (£111m) from the IPO.
The money raised will be used to boost sales and marketing as well as further research and development. The company is also looking to pay of outstanding debts. Some money may also be used to make acquisitions, although no budget for this has been set by the company.
For Violin Memory's financial year to the end of this January, its revenues were $74 million (£48m), up 37 percent annually, but its net losses increased to $109m (£70m), compared with a loss of $45 million (£29m) the previous year.