Water Companies Flood Channel With Tenders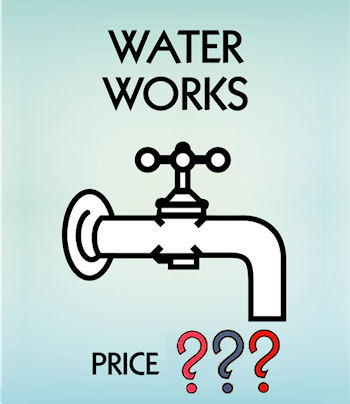 Welsh Water and Thames Water seek tenders for contracts worth £30 million
A couple of water companies are looking to the channel to supply them with IT equipment and services worth £30 million between them, both Thames Water and  Welsh Water (Dwr Cymru) published tenders outlining their requirements.
Thames Water's contracts will be worth between £15 million and £25 million. Similarly, the Welsh tender spans £15 million to £20 million.
Running costs
Thames is looking for vendors and resellers to provide it with "servers, desktops, networking, storage and peripherals of all sizes" as well as break/fix maintenance services. The deal will see channel players become part of a framework the water company calls an "IT Hardware Vendor Pool".
There are two lots to bid on, one for vendors and the other for resellers. Vendors being considered must have turnovers exceeding £500 million per year and resellers must achieve yearly revenues of £200 million.
Welsh Water is looking for six IT suppliers to be part of its framework agreement. It is looking for firms to help with systems integration of its treatment process and will cover software development, Supervisory Control and Data Acquisition (Scada) configuration, network cabling, and related site and remote support services. The contract will run for six years.
As reported by ChannelBiz last week, up to five IT suppliers are being sought by Gloucestershire NHS Trust to overhaul its clinical information systems. The total deal could be worth up to £60 million.