Worldwide Carrier Switch And Router Market Back On Its Feet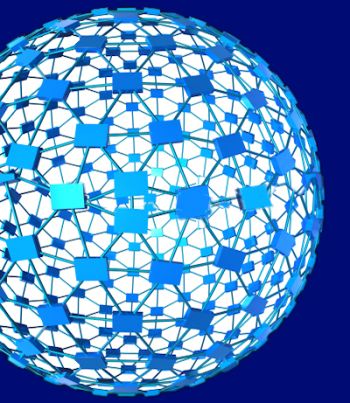 Even Europe is experiencing growth, according to latest Infonetics research
The carrier switch and router market came back to life in the second quarter of 2013, with virtually every region worldwide experiencing growth, claimed market analysis firm Infonetics Research.
Preliminary results found that worldwide service provider router and switch revenue is up 27 percent in the second quarter 2013 from the first quarter to $4 billion (£2.6bn). This firm said this showed that service providers are ready to spend after holding back in the previous quarter.
Edging it
In the overall carrier router and switch market, Huawei gained four percent in the second quarter of this year, coming back into the number two spot behind leader Cisco.
IP edge (edge routers and carrier Ethernet switches) revenue grew 30 percent in the second quarter. Analysts said this was attributable in part to an uptick in the move to 100 gigabit Ethernet on routers and 100 gigabit Ethernet in optical transport. Meanwhile, core routers grew the slowest quarter-over-quarter.
Infonetics said Alcatel-Lucent, Cisco, Huawei and Juniper together accounted for about 90 percent of total router (edge and core) revenue in this quarter. The research also found that, over the past two years, Huawei gained the most edge and core router market share points of any vendor, up 5.6 percent.
"The second quarter is usually up for carrier routers and switches, but this one is exceptional given the sluggishness of the past few years. Every major geographical region except Japan notched double-digit sequential growth and, more important, gained from the year-ago quarter," said Michael Howard, principal analyst for carrier networks and co-founder of Infonetics Research.
"In Asia Pacific, carrier router and switch revenue jumped 45 percent from the previous quarter thanks in large part to Huawei's and ZTE's stellar performance," he added. "And even recent laggard Europe gained nicely, possibly signalling a pitch forward."
IDC is not so optimistic, according to its Worldwide Quarterly Ethernet Switch and Router Tracker, the Ethernet switch market (Layer 2/3) revenue was $5.4 billion (£3.5bn) in the second quarter of 2013, representing a year on year decline of 1.1 percent. This was a  2.7 percent improvement over the previous quarter but, seasonally,  this is often the case. However, IDC did agree that the router market rebounded to show the highest growth in two years, at 3.7 percent year on year. Compared with last quarter, the router market increased 14.6 percent, claimed IDC.
Read also :