Nokia To Sell Phone Business To Microsoft For €5.4bn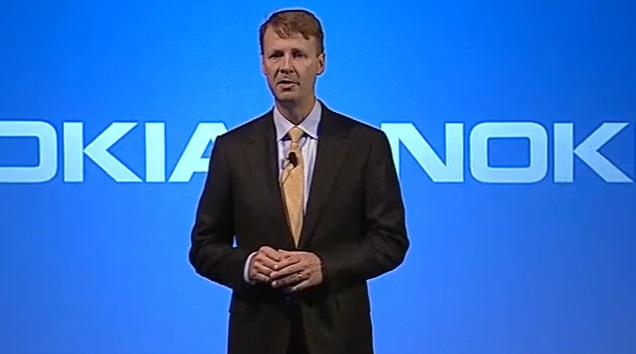 Nokia could not go it alone, says chairman of the board Risto Siilasmaa
Microsoft is acquiring Nokia's Devices & Services business for €3.79 billion (£3.2bn), the companies announced late on Monday.
The software giant is also paying Nokia 1.65 billion euros to license the Finnish device manufacturer's patents and mapping technologies. Nokia will also assign to Microsoft its long-term patent licensing agreement with chip maker Qualcomm as part of the deal.
Elop goes to Microsoft
Nokia chairman Risto Siilasmaa has detailed the agreement to hand the company's phone business over to Microsoft, in an emotional press conference which confirmed Stephen Elop is to move to Microsoft, and revealed some more investment into Finland by Microsoft.
Assuming the deal completes, it will give Microsoft control of Nokia's mobile phones, and the right to use the Nokia brand, as well as a ten-year licence for Nokia's patents. Nokia will keep control of those all-important patents, as well as its mapping and location subsidiary, Here, and the infrastructure division, Nokia Solutions and Networks (NSN – originally a joint venture with Siemens). Siilasmaa will be interim CEO of Nokia, as Elop stands down from that role to head the phone division only until it merges into Microsoft – once all the relevant authorities approve the deal.
A rational decision
"Rationally the transaction is the right step, but emotionally it is more complex," said Siilasmaa, chair of the Nokia board. The deal is already seen as a positive step for the company, giving it new investment, hanging onto some very good assets, and placing the phones where they are most likely to do well.
Nokia shares rose this morning: "Nokia looks to open up between 22 and 25 percent," Neil Marsh, strategist at Newedge, told Reuters. "The Microsoft deal is pretty good news …  the fact that they've found a buyer is quite impressive. It's all adding to the bullishness of the market, and I am still pretty bullish."
Siilasmaa and Elop emphasised that the phones would still bear the Nokia brand and be designed in Finland, where Microsoft gains nearly 5000 people – out of around 32000 overall joining from Nokia.
Finland will become a major European centre for Microsoft, said Siilasmaa, and the software giant will build a new $250 million data centre there for its Azure cloud business – a second data centre alongside its Ireland plant.
Microsoft will put up €1.5 billion in stock right away (in convertible bonds maturing in five to seven years), which will remain at Nokia even if the deal doesn't go through.
Meanwhile, Nokia itself will continue, said Siilasmaa, with 56,000 staff and a value of approximately €13 billion. The deal effectively creates "two Nokia companies in the Finnish economy," he said, in a comment designed to sell the deal to the Finnish authorities.
Read also :