Adapt And Desktone To Offer Cloud Desktop Virtualisation Service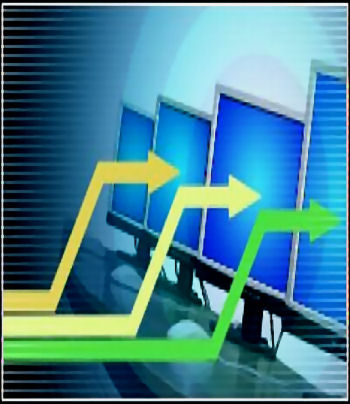 "trouble-free" desktop-as-a-service offered through Adapt's cloud
Adapt has partnered with desktop virtualisation platform provider Desktone to offer the latter's desktop-as-a-service (DaaS) to Adapt's customers.
The integrated DaaS system will be delivered through Adapt's real-time management portal and via its Virtual Data Centre (eVDC) platform. Adapt said that as the offering is through the cloud, customers won't have to design, build and support their own platform, which, it said, is one of the biggest barriers to traditional in-house virtual desktop infrastructure (VDI) deployments. It also helps reduce IT management and implementation costs, it claimed.
Adapt said virtual desktops could be "quickly and easily" rolled out to employees, regardless of location or device, and said it chose Desktone for its multi-tenancy support and grid-based architecture.
Cloudy desks
Simon Fisk, sales and marketing director at Adapt, said: "We're in the business of delivering high quality, secure cloud-based services and solutions to our customers. Desktone perfectly meets our enterprise-class criteria for delivering cloud-based solutions."
"Many firms recognise the competitive advantage of a flexible, mobile working environment for their employees – but few have the capability to deliver and manage it themselves," said Kevin Linsell, head of service development at Adapt.
"By integrating DaaS with our highly secure eVDC cloud platform, users can quickly take advantage of the scale and cost efficiencies synonymous with cloud computing while benefitting from the security and efficiency of VDI."
Adapt's DaaS offering will be available to customers via monthly subscription pricing. The firm said that as the DaaS service is readily available and scalable, customers can run 'proof of concept' tests and then scale up quickly for organisation-wide roll out.
"For most organisations, but particularly for those in financial services or those dealing with data that must meet stringent compliance regulations, any service like this must strike the right balance between working flexibility and data security," said Linsell.
Read also :