Canalys Channels Forum Gears Up For Bigger, Better October Event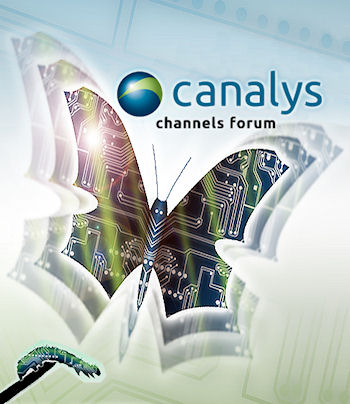 The analyst firm promises a wider range of sponsors and deeper engagement with delegates
Canalys has been building up its powerful list of sponsors for its sixth Channels Forum, to be held in Barcelona on 1-3 October. The event has enrolled 40 vendors and 19 distributors and partners to inform and engage with the Forum's delegates.
The analyst firm has also reported similar success for its APAC conference in Bangkok towards the end of October.
Channel engagement
The theme of the conference is the transition driven by the consumerisation of IT, enterprise mobility, analytics and data centre transformation that is currently influencing purchase decision processes and IT management competencies.
Canalys argues that much of this is driven by the superior price/performance ratio gained from converging infrastructure, in-memory computing, integrated security and, increasingly, software-enabled services. "Vendors and channel partners need to respond by developing new ecosystems to target evolving customer needs," the company said.
Microsoft and IBM have been confirmed their support at keynote level alongside Cisco, EMC, HP and Lenovo. Other sponsors include Juniper Networks, Toshiba, Adobe, Acer, AMD, Eaton, F5, VMware and Webroot.
Rita Chaher, marketing and events director at Canalys, said, "We have been overwhelmed this year with requests from vendors to participate in the events. The keynote slots sold out quickly in both regions and availability at lower levels is running short."
Sponsors will be on the lookout for new partners, she added. The reasons vary but many are adapting to changes in product and service sets, or seeking to fill perceived gaps in coverage, especially in the security, networking and cloud sectors. There are usually a range of top resellers also hoping to find partners.
The event is an interactive conference and Canalys claimed its one-to-one meetings have been cited by many delegates and sponsors as a key differentiator of past Channels Forums. There are plenty of opportunities to pose questions during conference sessions.
Alex Smith, channels analyst at Canalys, said, "The Channel Leadership Panels at the closing sessions offer delegates the chance to pose questions directly to their vendors' regional leaders and gain clarity on challenging issues, such as sales conflicts, marketing support, portfolio direction and investments for certification. It is a rare opportunity to have technology's global titans respond to the channel's concerns on stage, side-by-side."
'We are fortunate that our delegates come prepared to work and play hard over the two days. One-to-one meetings can be scheduled anytime from 7am to 7pm in half-hour slots and the booking system is now live," added Chaher.
Read also :