Eaton 5SC Levels The UPS Playing Field For Small Business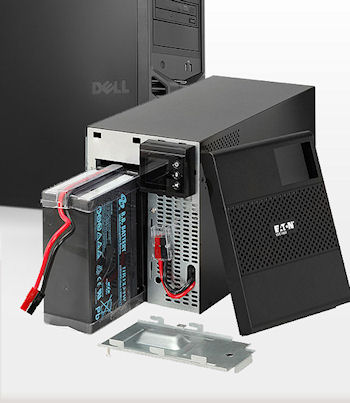 The power struggle for many small businesses will be won on the playing fields of Eaton
Power management vendor Eaton has launched a new range of uninterruptible power supplies (UPSs) to protect smaller businesses from the extremes of fluctuating power surges.
The 5SC UPS model will help small businesses create a clean reliable power supply for small tower servers, network attached storage (NAS) and other network equipment. It can also be used by the channel for projects involving more specialised applications such as ATMs, ticket machines and photo kiosks, the vendor said.
UPS and downs
The kit is designed to be easy to set up and manage, claimed the vendor. It has an LCD panel to display key functional parameters, including input and output voltage, load and battery level and estimated remaining runtime. This, it claims, allows users to instantly check the status of their UPS.
Julien Salinas. Eaton product manager for EMEA, claimed there will be a "peace of mind" dividend from this product.
"We developed our new [product] to provide all of the essential features needed by small businesses and specialised applications, while retaining exceptional reliability and performance," he said. It could create new markets for resellers, he hinted: "We believe that the 5SC range will be very attractive to users looking for a reliable UPS at an affordable price."
The Eaton 5SC UPS will be available with power ratings from 500VA to 1,500VA. They can incorporate up to eight IEC 10A sockets for easy connection of loads. The units provide USB, serial and relay connectivity, with full integration in Windows, Mac OS and Linux environments. As standard, each UPS is supplied with Eaton Intelligent Power Protector (IPP) software, which can be used for point-to-point power management or with IPP acting as proxy for network power management.