BMC Software Privatisation Process Completes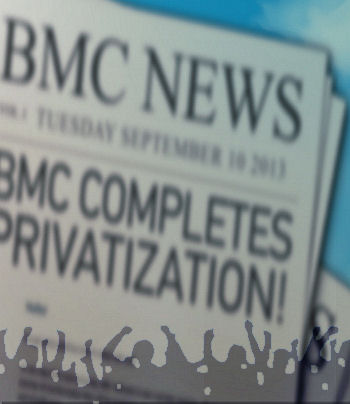 In a deal worth £4.4 billion, Investor Group takes over ownership
BMC Software has finally ended its privatisation process, after it announced its successful acquisition by a private investor group.
The group, collectively known as the Investor Group, is led by Bain Capital and Golden Gate Capital together with Insight Venture Partners, GIC Special Investments and Elliott Management.
Deal complete
BMC, a longtime maker of software automation and integration products, initially revealed its plans to take the company private back in May.
Under the terms of the agreement announced on 6 May, 2013, affiliates of the Investor Group said they would acquire all outstanding BMC common stock for $46.25 (£29.42) per share in cash, or approximately $6.9 billion (£4.4bn). The agreement was approved by unanimous vote of those directors present.
"This is an exciting day for BMC Software, including our employees, our partners and our new owners," said Bob Beauchamp, BMC's chairman and chief executive officer, in a statement. "Most importantly, this transaction is very good news for our customers. As a private company, we will be able to innovate more quickly than ever before and deliver the most valuable IT management solutions in the industry."
As a result of the completion of the transaction, BMC Software common stock will no longer be listed for trading on NASDAQ, effective as of the close of trading on 10 September.
This article appeared on TechWeekEurope. Click here for the full story.
Read also :