EU Backs Welsh Resellers To Get CompTIA Trustmark+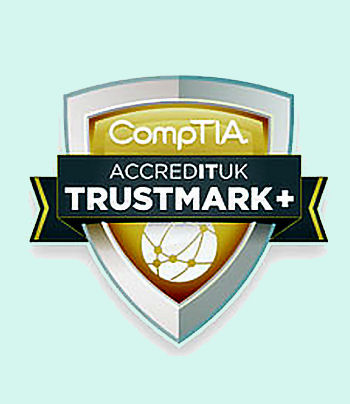 European Social Fund and Welsh Government help poorer areas of Wales develop IT businesses
A group of Welsh resellers have received CompTIA's Accredit UK Trustmark+ standard with the help of the Welsh Government and the European Social Fund.
The nine channel players to get the certification comprise M7 Managed Services, Cooply Solutions, Team Metalogic, Accelero Digital, Astrix Integrated Systems, Fairhill Online, Bell IT Solutions, and Web Adept. Another 10 companies are still going through assessments to attain the coveted accreditation.
Financial incentive
The Software Alliance Wales scheme to help out resellers in the Convergence Area of Wales (West Wales, Anglesey and the Valleys) is led by Swansea University and backed by the European Social Fund through the Welsh Government. The project is designed to help and increase ICT and software development in the area.
A subsidy, worth up to £2,000 per company, aims to encourage Welsh IT companies to achieve the CompTIA Accredit UK Trustmark+. It is hoped that this will help the growing technology sector there to compete more effectively.
CompTIA director of channel strategy Vaughan Shayler said, "Through working closely with UK IT companies, it became evident that the industry would benefit from the introduction of an industry-wide standard designed to help IT companies assess and improve their business processes and, ultimately, to boost their bottom lines. Accredit UK – which has since merged with CompTIA – took the initiative; working with SMEs to develop a trusted standard that meets sector specific needs, delivers tangible business benefits and, not least, demonstrates that individual IT businesses are assessed by their peers and customers to be truly 'best in class'."
Neal Harman, head of teaching at Swansea University's Department of Computer Science and director of the Software Alliance Wales project, said, "Software Alliance Wales aims to help tech companies attract, retain and up-skill the many IT professionals required to fill the widely-recognised skills gap in Wales and the rest of the UK. And, through a range of targeted initiatives, including the trusted Trustmark+ standard for IT companies, to help the growing IT sector in Wales create high-value, high-skilled jobs that generate wealth and drive future economic growth."