Wick Hill Offers Channel Partners Guidance For Security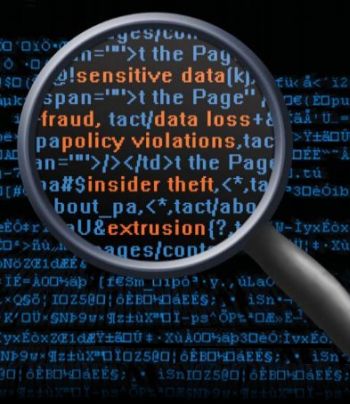 Value add distributor partners Guidance Systems to offer Encase forensic security products
Wick Hill has been appointed UK distributor for Guidance Software and is currently introducing the US-based company's digital forensics security products to its channel partners, backed up by marketing, training and technical support.
Guidance specialises in incident response, analytics, forensic and e-discovery products including EnCase applications for analytics, cybersecurity and enterprise security.
Intrusion remedy
Wick Hill will sell the full suite of EnCase products and Ian Kilpatrick, the value added distributor's chairman, told ChannelBiz his team are fully trained and raring to go.
Sam Maccherola, vice president of sales for EMEA/APAC at Guidance Software, outlined why the company chose to partner with Wick Hill: "The most important for us is that Wick Hill brings a reputation of professionalism. That's important for us as we spread our business across EMEA. The second is a list of VARs that are very focused on our area of technology and our market. Those two things combined give us a huge opportunity in the marketplace."
From Wick Hill's viewpoint, Guidance offers a move into new areas. Kilpatrick said that research and channel feedback has shown that an increase in the variety of threats faced by enterprises has seen more defences being laid down, clouding the visibility of what is really going on.
"What Guidance brings is the ability to put something over your perimeter and network defences to actually set remediation but also to generate trigger alerts. According to research," he said, quoting the Website Security Statistics Report from Whjtehat Security, "270days is the time it takes for an organisation to discover a breach so what people are doing is spending more and more and getting less and less visibility.
"Guidance delivers the ability for organisations to get that remediation start and visibility start without having to wait for 10 people within different parts of the organisation  to spot something and start to move to block it. We have a lot of partners who have skills in these areas and this gives them the solution that provides them a strategic environment with their partners. Because this sits above the other defences it gives them a strategic position."
The next step
Intrusion detection and intrusion protection systems, like FireEye or Arcsight, capture the malware hash at the perimeter and hand it to EnCase, explained Maccherola.
"Identifying the malware is clearly important – but  it's what you do with it once it's identified," he explained. "If I have 70,000 nodes on my network and I identify a piece of malware on one particular machine, the problem is how do I ensure that piece of malware isn't anywhere else on any of my 70,000 nodes – and how do I do that quickly so I can ensure that critical data is not being siphoned out of my network."
To handle the new line, Wick Hill has hired Lex Moon, a security specialst, as producst sales manager for Guidance products. He started at the beginning of this month, after a training and familiarisation period, and is currently targeting value-add partners with customers in key industry sectors where compliance and security are prime concerns, systems integrators, and security boutiques.
Moon will be backed by Guidance's UK staff for post-sales support and training assistance which will be "100 percent available to Wick Hill".
Kilpatrick said, "We're ready to roll. We're live today and we have trained staff  in technical sales presales and in product sales."
Read also :