Zynstra Gets £2.4m To Expand Channel Cloud Business For SMEs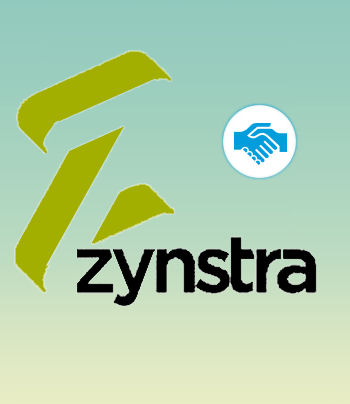 Funding will help hybrid cloud provider to develop product and boost channel activity
Bath-based cloud specialist Zynstra has secured £2.4 million in Series A funding. The money will help the firm to develop cloud migration tools and bolster its channel presence.
Zynstra uses the channel to offer its products to SMEs employing 250, or fewer, staff. Since deploying the offering to customers in October last year, the firm has been growing its subscriber base, according to Zynstra's chairman Jon Craton: "Through our channel partners, we've secured some great customer wins and confidently expect accelerated uptake during the coming 12 months and beyond."
Patently useful
Zynstra gives SMEs a fully managed IT offering that combines the reliability and security of in-house IT with the economics and flexibility of the cloud. This hybrid approach to the cloud is already favoured by many large enterprises but, to date, has not been economically viable for smaller companies, the company claimed.
"We believe that small and medium sized businesses deserve an IT solution that is easy to deploy, easy to use, and easy to manage. We've built a product that is designed specifically for them, not just a scaled down version of a big enterprise solution," said Zynstra co-founder and chief executive Nick East. "We will use the additional funding to build on the existing patent-pending technology that sits at the heart of the Zynstra solution. We will also be aggressively expanding our channel programme to reach SMEs. We are delighted to have such great investors behind us."
The firm has so far raised $6 million (£3.8m) in funding. The latest round of financing was led by Octopus Investments. Frederic Lardieg, a member of the Ventures team at the financing company, said Octopus had been "really impressed by the team".
"They are seasoned entrepreneurs and bring with them a wealth of experience, having successfully built and sold their previous company Cramer Systems," he said. "At Zynstra, they are developing a really exciting product that provides an innovative and cost-efficient IT solution to small businesses, and has the potential to be a game-changing technology in the hybrid cloud market. We are looking forward to partnering the team as they continue to develop the business."
Read also :