McAfee Takeover Will Be Good For Stonesoft Partners, Insists Vendor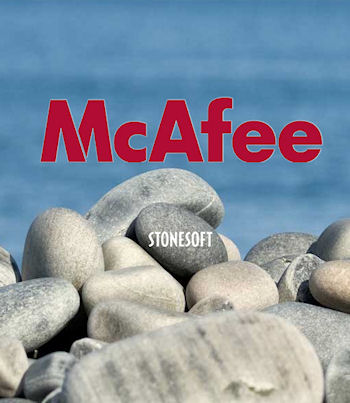 Stonesoft set to disappear Inside McAfee but AET channel will be okay
Ashish Patel, regional director of security vendor Stonesoft, has been explaining to ChannelBiz how reseller partners will be affected by its recent acquisition by McAfee.
McAfee bought the Finnish company for its Next Generation firewall and Advanced Evasion Technologies (AET), in a process that began in May and completed in July, 2013. Its 25 channel partners have benefited from being pioneers of the first technology to solve problems caused by evasion techniques, which criminals used to exploit the limitations of firewalls and Intrusion Prevention Systems (IPS).
AET future
The global market for Next Generation firewalls is on course to expand from $500 million (£314m) last year to $4.6 billion (£2.9bn) by 2016 said Patel. and Stonesoft's new testing tool, Evader, could give resellers a valuable service to sell clients. However, existing Stonesoft resellers may fear their market-making efforts and competitive advantage could be neutralised as a deluge of McAfee's own partners swamps the AET channel.
Patel disputed this and reassured partners there is plenty of room for growth: "The scope for channel partners is endless and this market is going to expand dramatically in the next few years."
As Stonesoft and McAfee continue to proceed along the path of integration, Patel had mixed news for loyal channel partners. On the upside, the technology strategy is to fast track the merging of key technical components, such as Stonesoft's Management Center (SMC) communicating with McAfee's ePO (ePolicy Orchestrator) and GTi (Global Threat Intelligence). These events will happen in Q4 of 2013  and Q1 of 2014.
"The roadmaps are coming together in McAfee's Security Connected Process," he said.
On the downside for Stonesoft fans, the future for the brand may be disappointing. The Stonesoft name will cease to exist from 1 February, 2014, and the products will be integrated fully under the McAfee name.
"Both teams will come to together to work, for the benefits of their customers and for further developments in technology," he said. However, the Stonesoft team will retain a degree of independence to ensure a concrete focus is maintained and customers will effectively continue to reap the benefits of dealing with a small security vendor, assured Patel.
Read also :